Star Wars Galactic Starcruiser: Experience a Hotel in a Galaxy Far, Far Away
This post and the photos within it may contain affiliate links. As an Amazon associate I earn from qualifying purchases. If you make a purchase through one or more of the links, I may receive a small commission at no extra cost to you.
NEW AUGUST 2021 DETAILS! Disney World is launching a NEW Star Wars Galactic Starcruiser Hotel that will be unlike anything you've ever seen. The immersive experience will make visitors feel like they are actually in the world of their favorite film series, and it's not just for kids! So get ready to take your little Jedis on an adventure through space and time with this incredible hotel.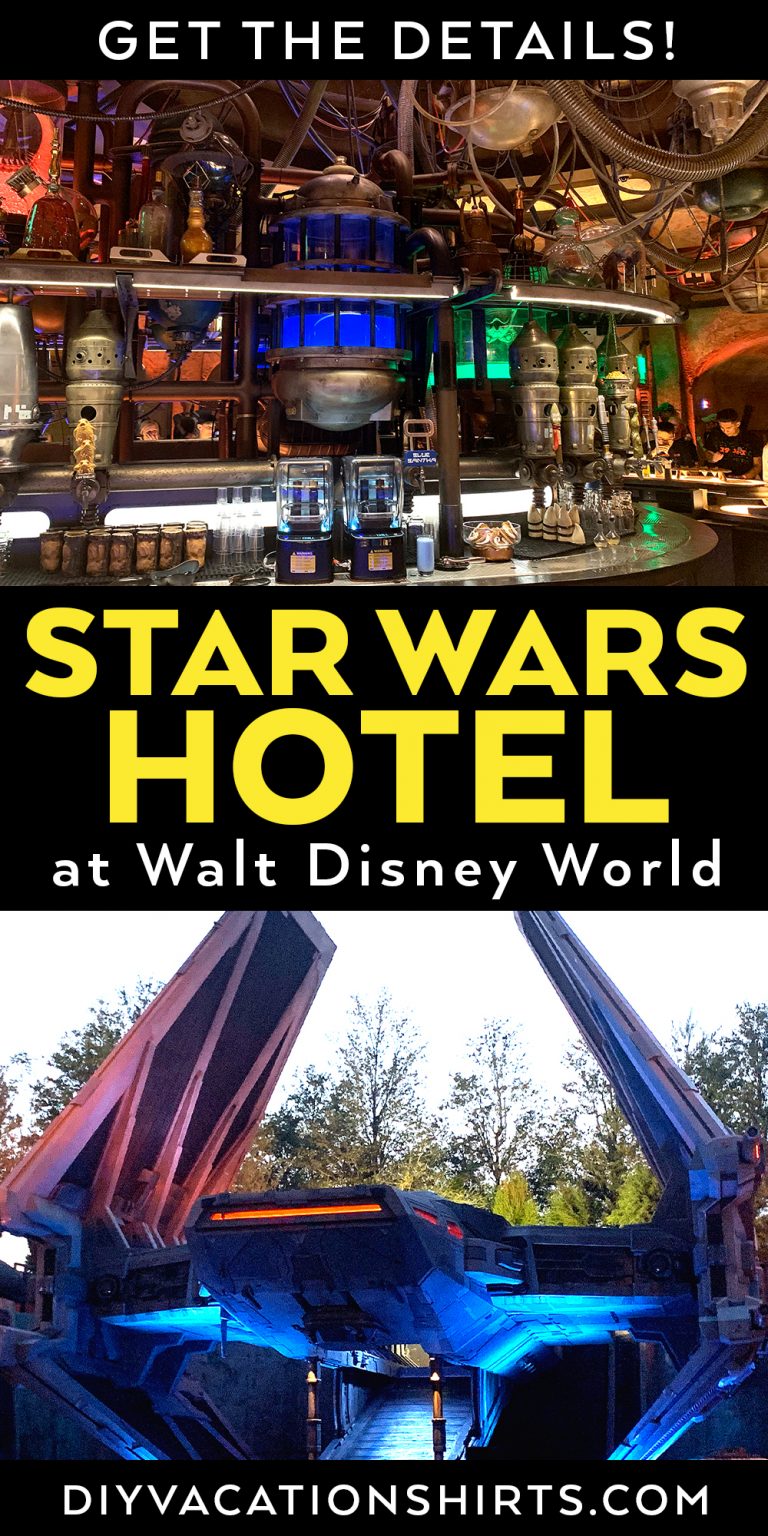 The innovative Star Wars: Galactic Starcruiser hotel will allow you to live out your dream of being part of the galaxy far away for an entire vacation! When this new hotel opens Disney guests will be fighting to stay in a galaxy far, far away. You might find that you need to use the force to get a booking with this popular destination!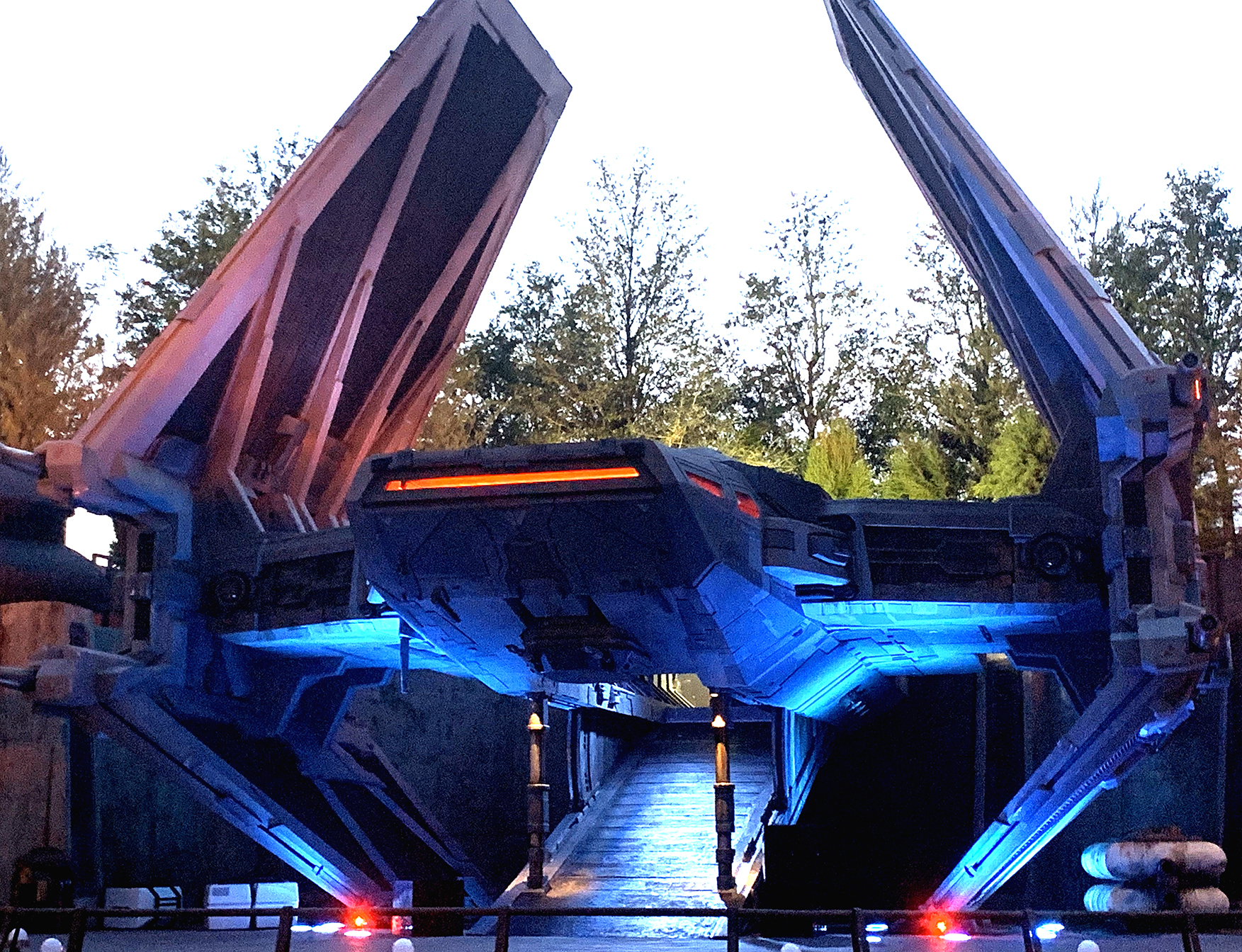 When Will Star Wars Galactic Starcruiser Open?
The Star Wars hotel will be located near Disney's Hollywood Studios theme park and, after several delays due to Covid and the parks closing for a few months, the galactic hotel is set to open in Spring 2022.
RELATED POST: May the Force Be With You FREE Star Wars SVG File
What to Expect from the New Star Wars Hotel
The new out-of-this world hotel will be an 2-night immersive experience for Star Wars resort guests.  It is expected to be a very exclusive experience (read: expensive!). Star Wars fans will be able to interact with Star Wars characters, explore the Star Wars hotel's themed lobby and restaurant, and help pilot the Halycon from the bridge! If you're a Star Wars fan then this is the place for you!
*Just announced in August 2021! Disney Imagineers have announced that the entire 2-day stay will immerse you and your family or friends in an actual STORYLINE. You will be able to create allies, go on scavenger hunts, find secret areas of the ship, and possibly witness battles. Your choices will determine how your story progresses, too!
The story experience will even continue as you travel to the planet Batuu at Star Wars: Galaxy's Edge at Disney's Hollywood Studios. The imagineers have gone ALL OUT to create an experience that will enthrall Star Wars fans and even those not familiar with the popular franchise.
Don't forget to make your own shirts to wear for your Starcruiser experince! Grab one of our SVG designs today!
Reservations for Disney Star Wars Starcruiser Hotel
How does one reserve a stay at Star Wars Resort? Reservations are not yet open for The Official Star Wars Resort™ as it won't be opening until 2022, but once they are, guests can book their vacation online or by calling 407-WDW-DISNEY.
You'll also be able to book via the Disney mobile app that allows you to save time while booking reservations from anywhere.
How Much Does the Star Wars Hotel Cost?
Disney announced potential rates in August 2021! This new Star Wars experience doesn't come cheap, but if you're looking for an unforgettable vacation that your kids (or yourself) are guaranteed to never forget – this might just be it! Rates will depend on your dates of travel, and start at $4,809 for two adults up to $6,000 for 3 adults and one child in a standard cabin. Ages of children are 3-9 years old. These are just STARTING RATES, so it is to be assumed that high season times (holidays, school breaks) could be potentially much more expensive.
What do rates include?
Rates include: a 2 night stay on the Galactic Starcruiser, interactive experiences, food and beverages (alcoholic drinks are extra) on the Starcruiser plus a quick service meal at Batuu, admission to Hollywood Studios, valet parking, and an exclusive MagicBand.
What are the room types and how many people will they sleep?
There are 3 types of hotel rooms aboard the Galactic Starcruiser: a standard cabin, Galaxy Class suite, and Grand Captain Suite.
Sleeping arrangements are similar to what you would expect on a cruise ship. Standard cabins sleep 4-5 people with a queen bed, bunk beds, and a pull down (murphy) bed. The Galaxy Class suite is a one bedroom suite that sleeps 4 people in a queen bed and 2 pull-down beds. The Grand Captain Suite is a 2-bedroom suite with 2 queen beds, 2 bunk beds, and 2 murphy beds that will sleep 8 people (perfect for families or groups!)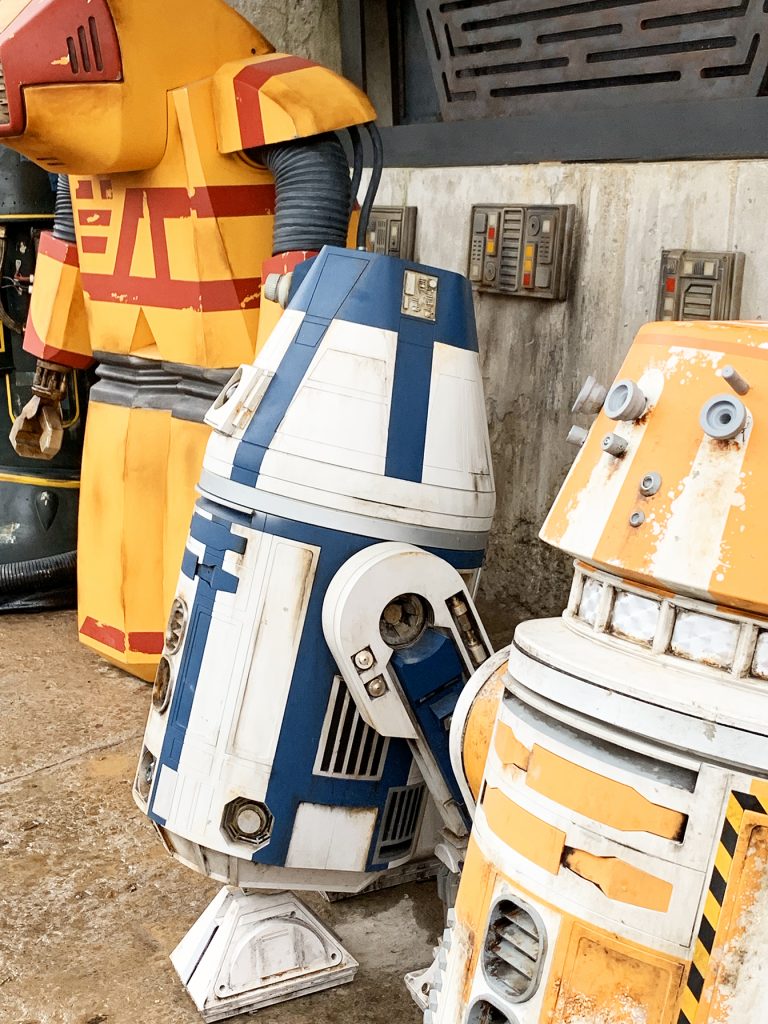 Onboard Activities
During an exciting adventure, guests will live out their own Star Wars story. When guests board the "ship" — named the Halcyon — they will be able to step into the Star Wars universe for a fully immersive 2 night adventure.
Activities onboard will include lightsaber training, interactive Star Wars characters, Star Wars theming, Star Wars dining experiences and more.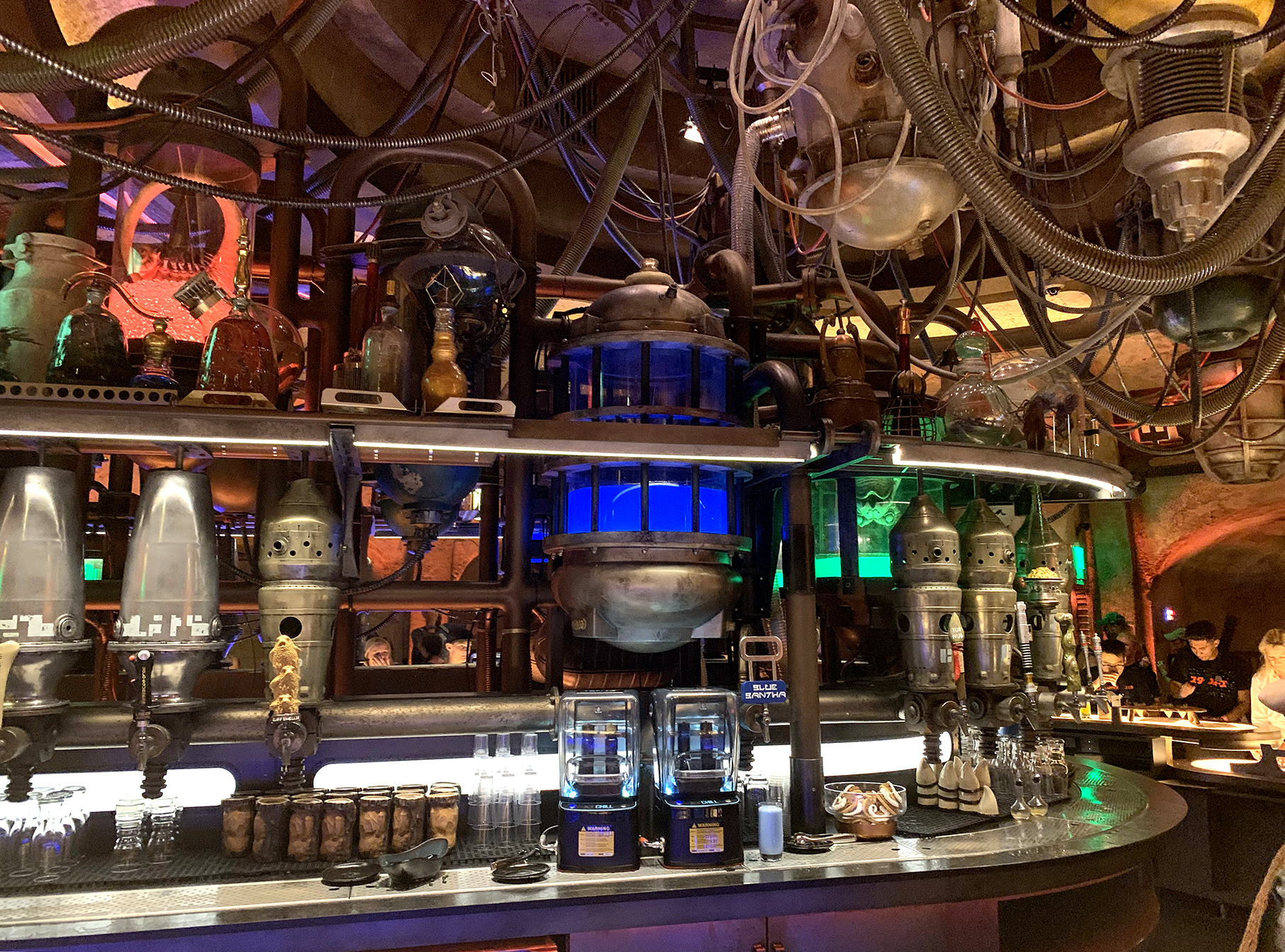 The hotel ship will have interactive areas like launch pods and secret meetings will also take place around the ship as you dive deeper into your personalized journey.
Characters
You'll also be able to Interact with characters, crew, and fellow passengers in brand new ways! Popular characters like Kylo Ren, Chewbacca or Rey (exact characters have not been announced yet) will be roaming the lobby or could assist you in your story experience, and Stormtroopers may be patrolling the corridors. Disney is truly going to make an epic experience for fans of the characters!
Dining
Two different dining experiences onboard the Star Wars Galactic Starcruiser have been announced: The Sublight Lounge and the Crown of Corellia Dining Room. The Sublight Lounge will be more of a bar atmosphere, but will be for the whole family. The Crown of Corellia will be a multi course experience and looks AMAZING! The food will definitely be out of this world. (For dining details and examples, visit the Walt Disney World Starcruiser page).
A quick service meal at Batuu will be included as well. Docking Bay 7 is a great quick service location with themed entrees that are delicious!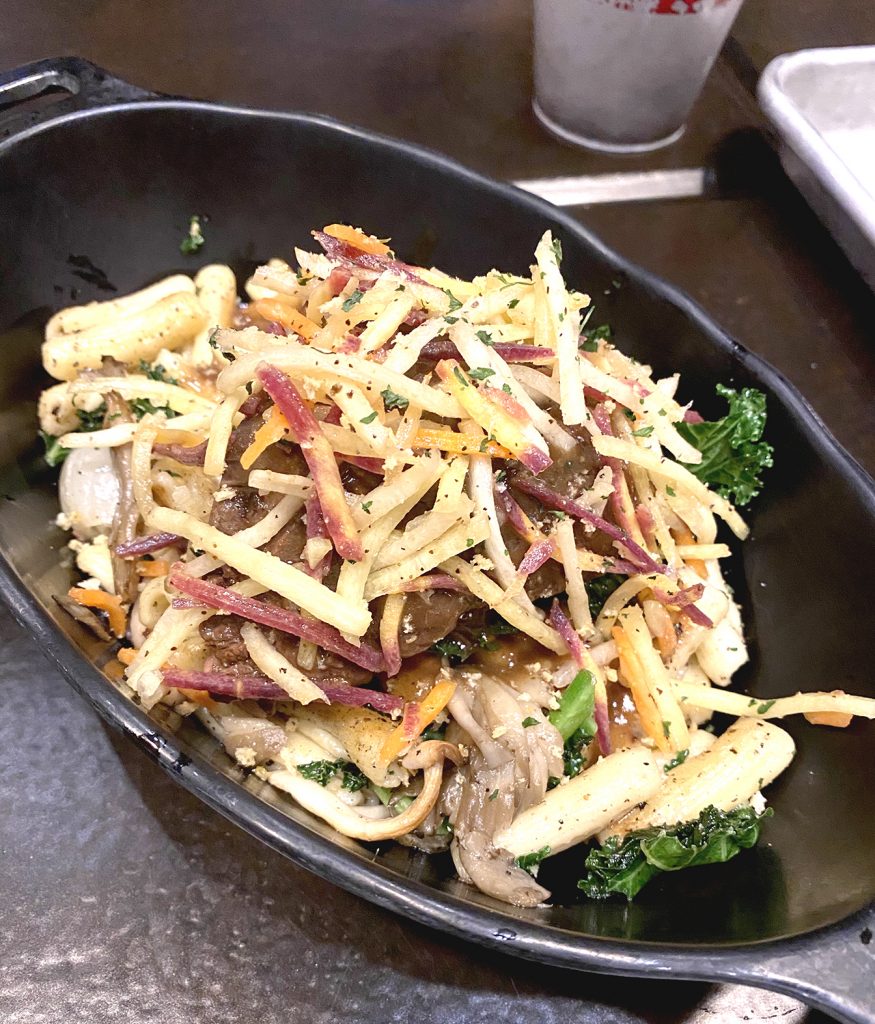 Travel to Disney's Hollywood Studios
As part of your stay on the Galactic Starcruiser, you will "travel" to the planet Batuu for a visit to the Black Spire Outpost. There, you can experience two of the most popular rides at Disney's Hollywood Studios: Rise of the Resistance and Smuggler's Run. It remains to be seen if your hotel price will include a guaranteed boarding group on Rise of the Resistance. It is so difficult to grab a boarding group, one would hope that this might be a perk of staying at the hotel.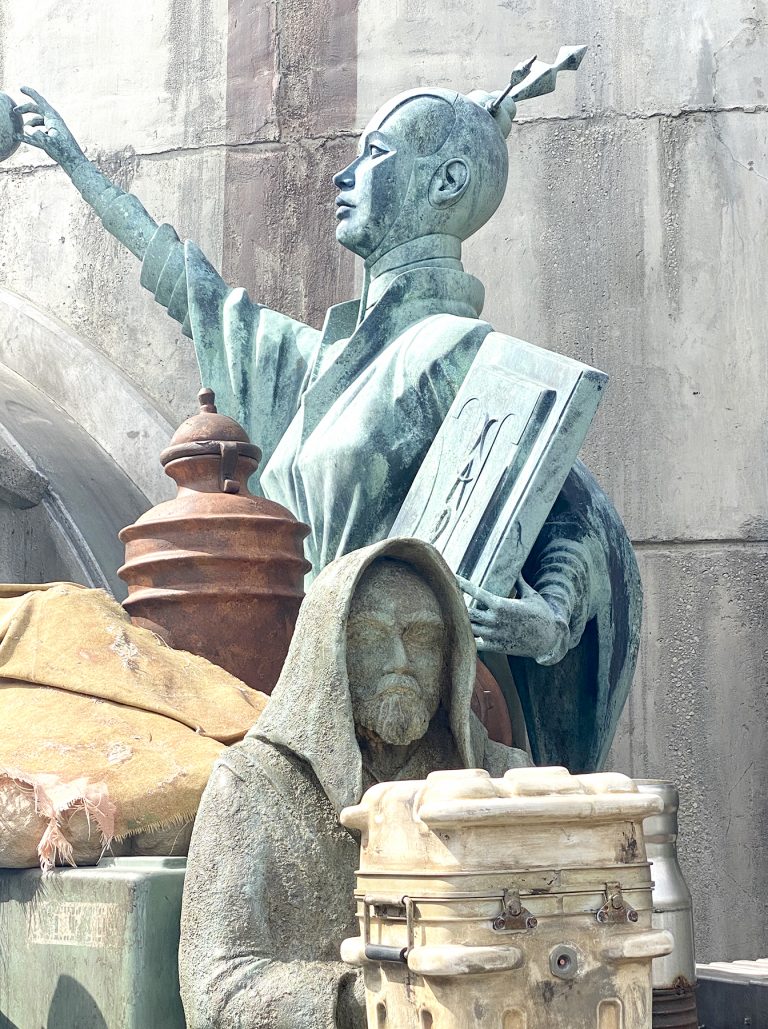 Disney Star Wars Hotel Updates
With all the Star Wars attractions popping up at Walt Disney World & Disneyland, this newest endeavor seems like a natural step for Disney Parks. Although the company announced that they are building the first ever Star Wars-themed hotel at D23, it's great to see that progress is being made.
Of course, there will be plenty more details revealed about the new property once it opens next year, so we hope you'll stay tuned as updates come our way.
Join our newsletter so that we can keep you up-to-date with all of the latest news and updates about how these amazing experiences are coming together. With any luck, we'll have more good news for you soon! In the meantime, make sure to share this post with your friends and family who love Star Wars as much as we do!