Star Wars Trivia Questions
This post and the photos within it may contain affiliate links. As an Amazon associate I earn from qualifying purchases. If you make a purchase through one or more of the links, I may receive a small commission at no extra cost to you.
Download Free Printable Star Wars Trivia Questions to use for a Star Wars party or movie night! Print and cut the trivia cards featuring questions about the Star Wars movies and characters created by George Lucas, and may the force be with you!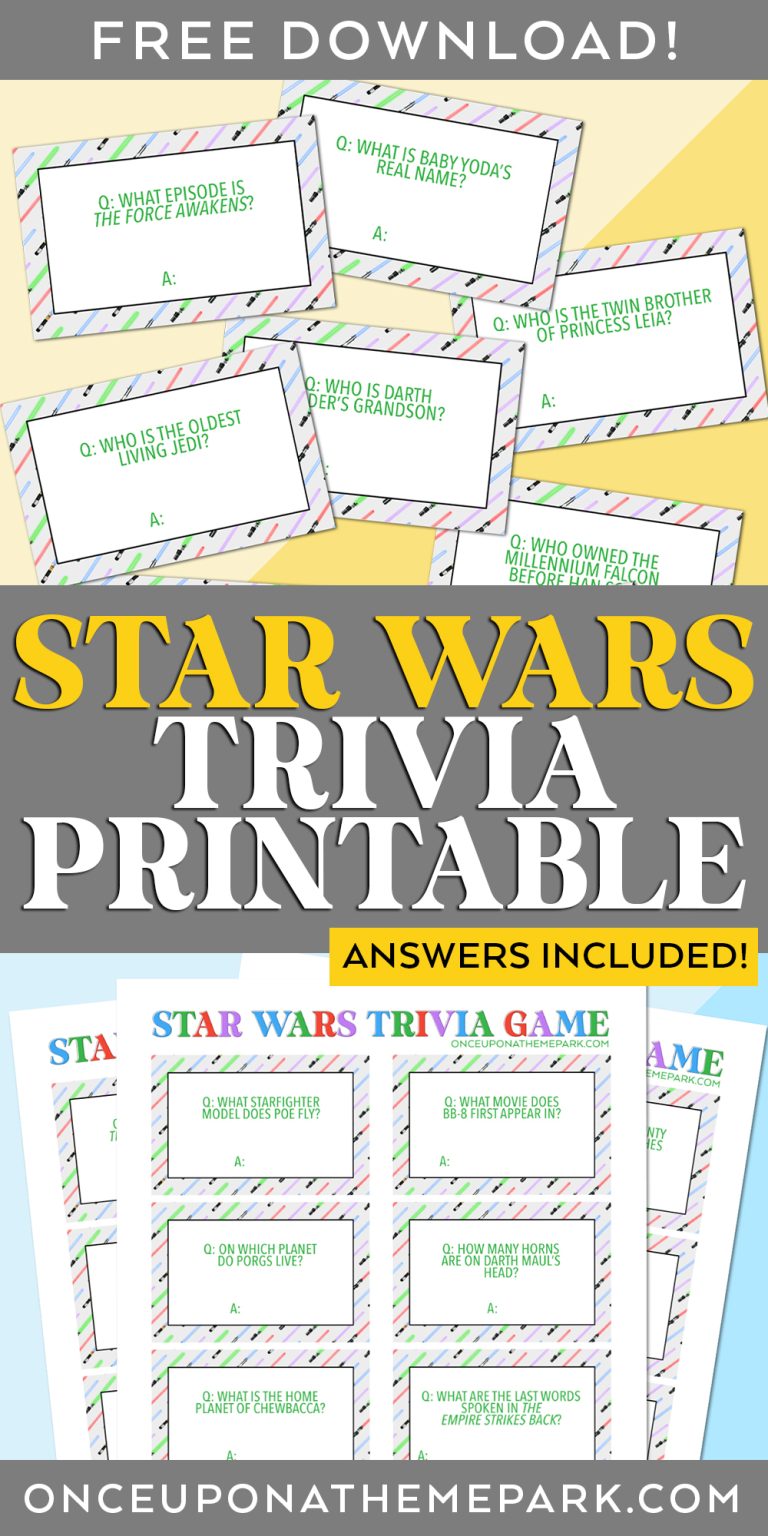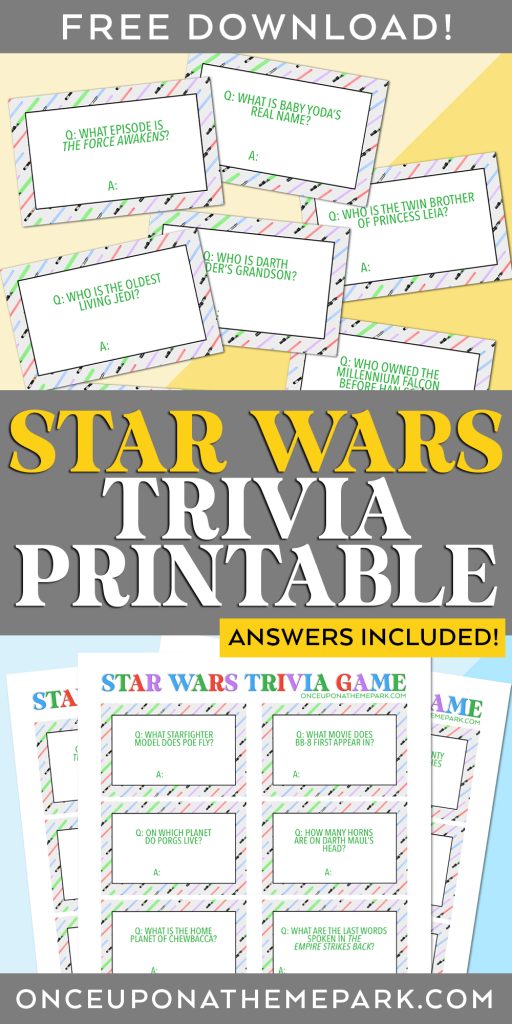 Star Wars Trivia Game
Since the 1970s, Star Wars has played a major part in pop culture. The original Star Wars trilogy starring Mark Hamill as Luke Skywalker, Carrie Fisher as Princess Leia, and Harrison Ford as Han Solo kicked off a sci-fi franchise that not even Yoda would have predicted. Multiple films, spin off series, and TV shows are now part of the Star Wars world.
RELATED POST: Free Star Wars May the Force Be With You SVG File
I grew up with the Star Wars franchise, and I am a long time fan of the original trilogy. Now I get to share the entire Star Wars film series with my kids! We had a great time writing all of these Star Wars trivia questions and made some easy and hard. New fans and old fans alike will be able to test their Star Wars trivia knowledge!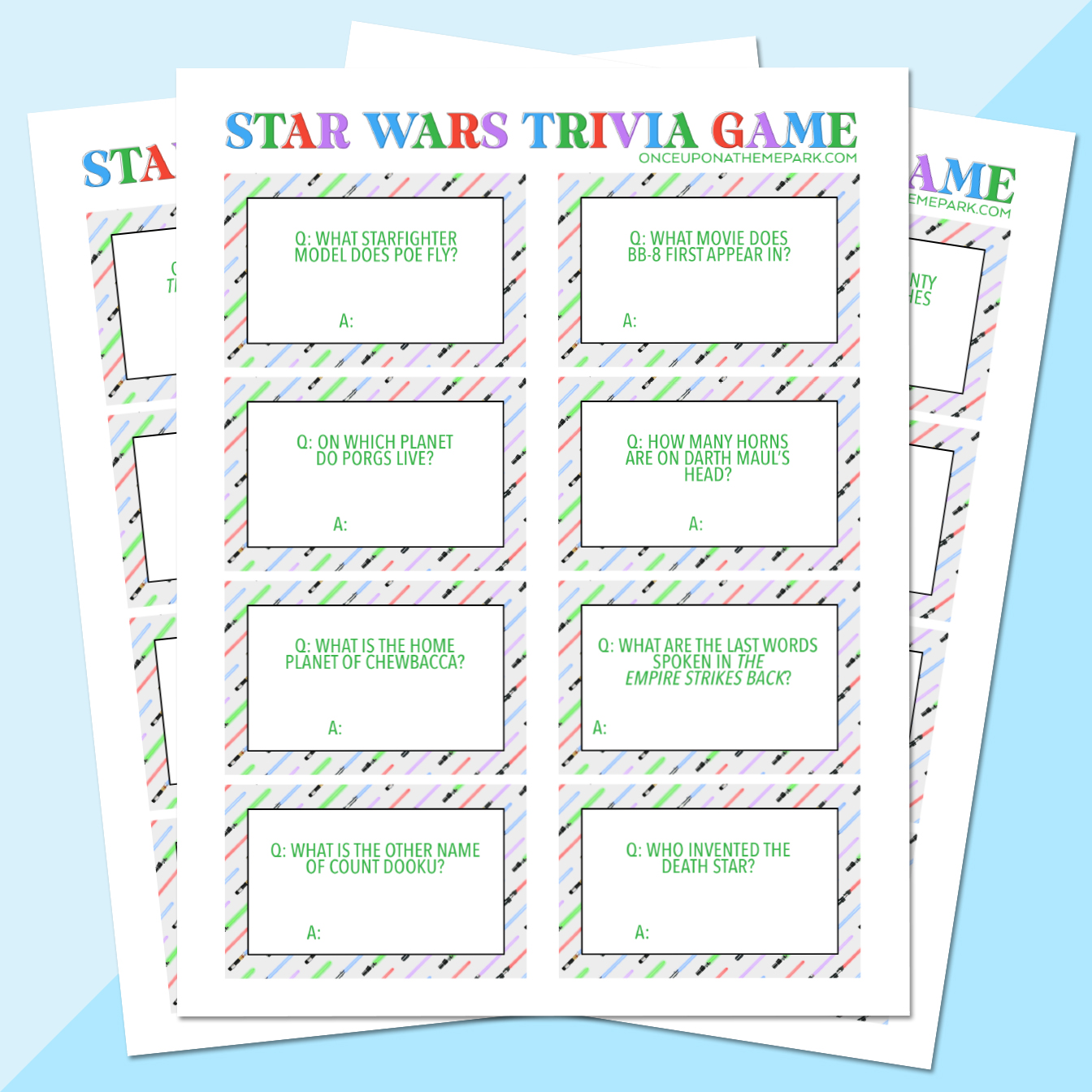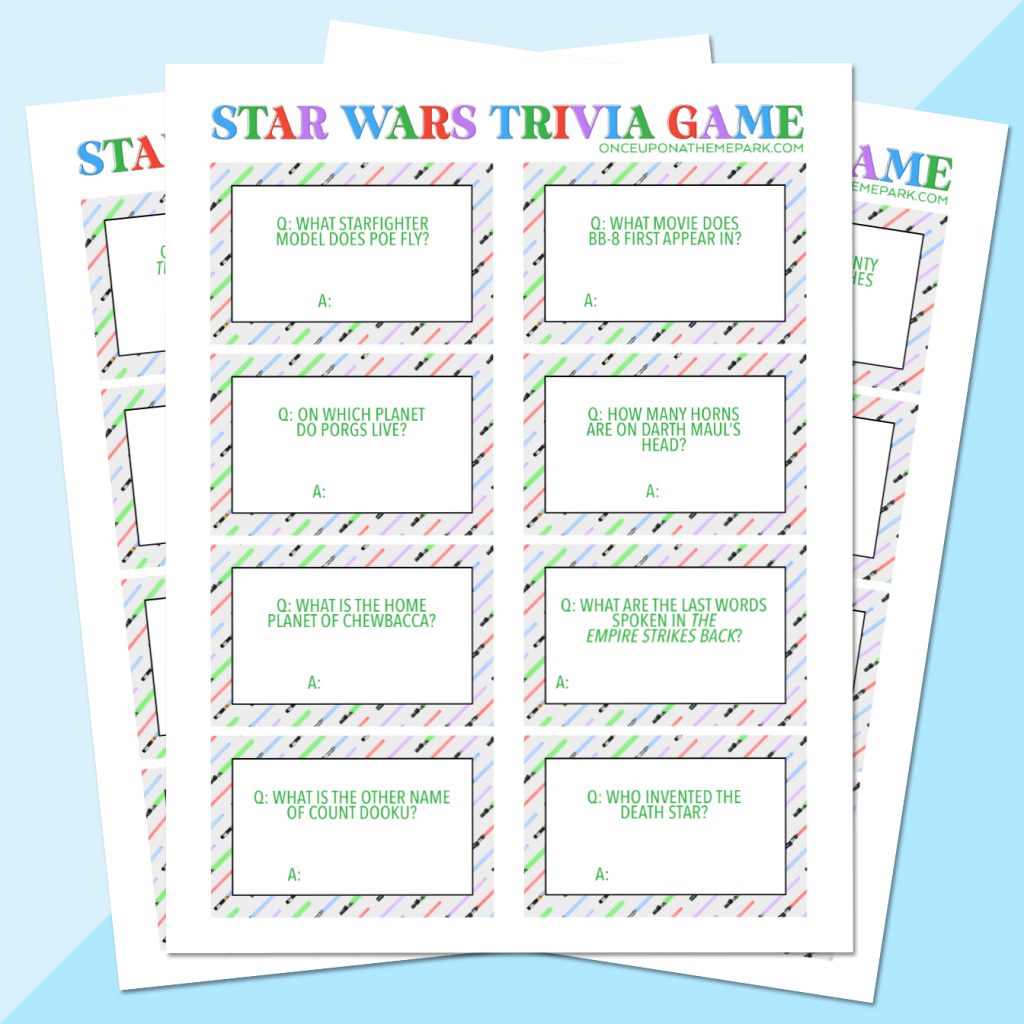 There is a lot of inspiration to choose from, so we picked some of our favorites for this printable game. This Star Wars Trivia Quiz covers several movies including the Return of the Jedi, A New Hope, The Empire Strikes Back, The Force Awakens, and the Disney+ series featuring my favorite bounty hunter, The Mandalorian.
RELATED POST: Free Baby Yoda SVG File
Star Wars Trivia Questions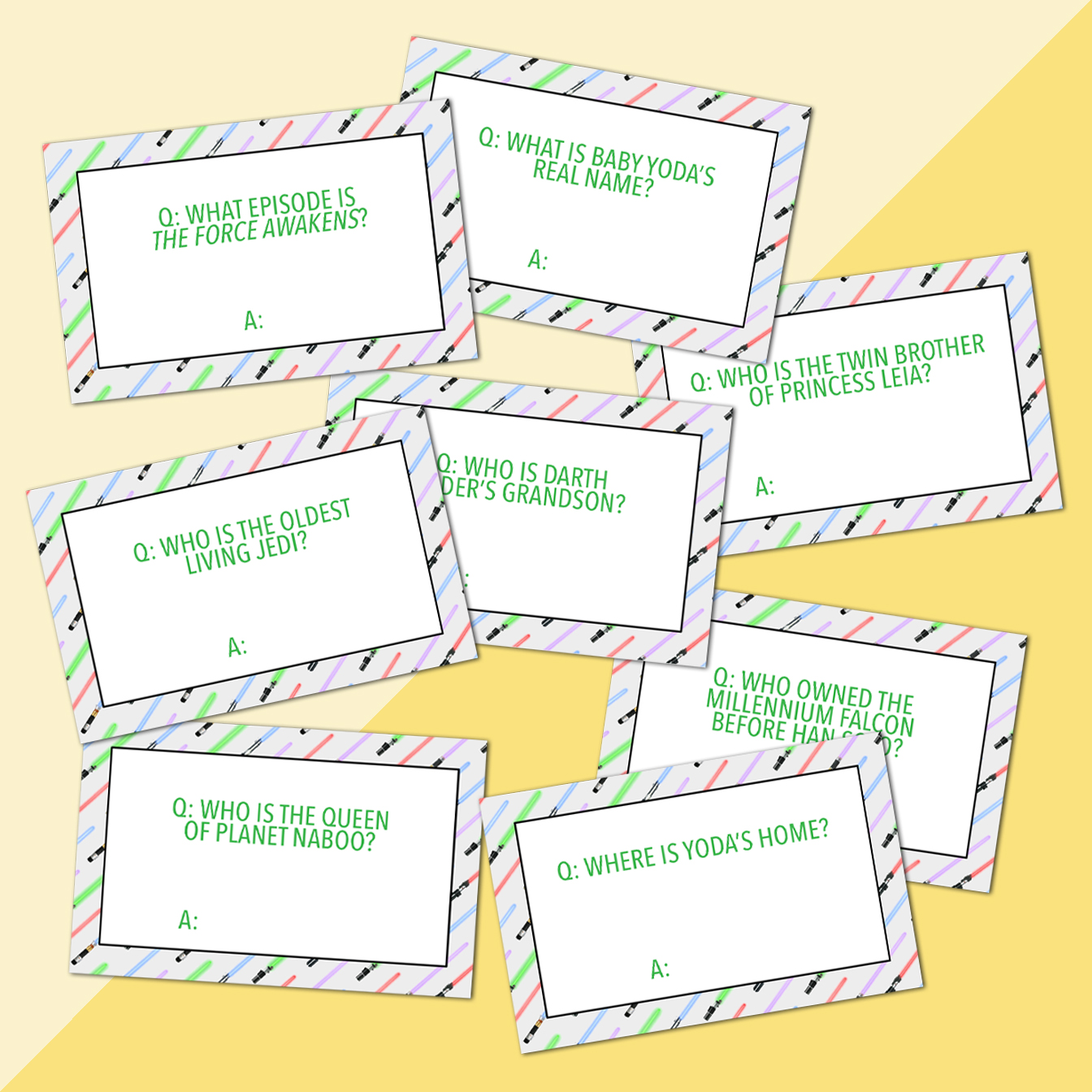 Not to give anything away, I have covered the answers in the preview images. All answers are provided in the free printable. Here are some of the trivia questions included (there's 24 in all!):
What Episode is The Force Awakens?
Who owned the Millennium Falcon before Han Solo?
Who is the queen of planet Naboo?
Where is Yoda's home?
Who built C-3PO?
Who is the bounty hunter that captured Han Solo?
What are the Tattooine junk collectors called?
What is the other name of Count Dooku?
Join me on the Millennium Falcon and let's fly to a galaxy far, far away to test our knowledge of the Star Wars world!
Download Star Wars Trivia Questions Printable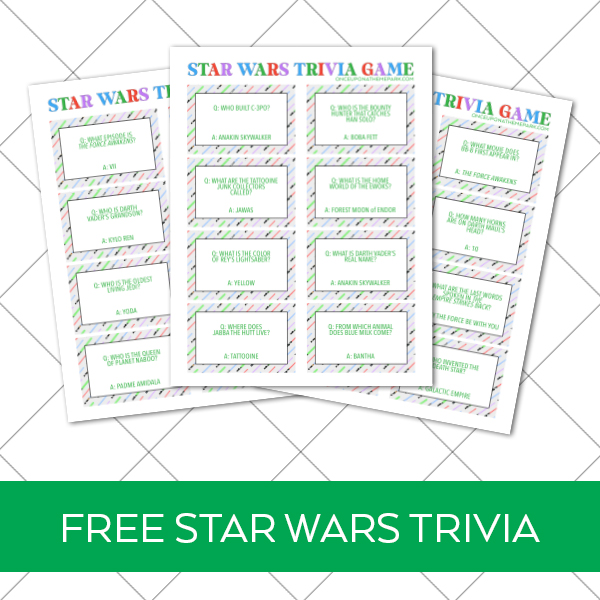 This file is DOWNLOAD #013 in my FREE DOWNLOADS LIBRARY.
Get the password below! (If you have the password, head over to the library to download the file.)
You will NOT be sent an email with the file. Free Printables available for download are for PERSONAL USE ONLY. PDF File is included.
RELATED POST: Free Moana Sudoku Printable Game
Don't forget to pin this post to your favorite Star Wars board on Pinterest!