Disney Ride Heights – Download Free Printable Ride Charts
This post and the photos within it may contain affiliate links. As an Amazon associate I earn from qualifying purchases. If you make a purchase through one or more of the links, I may receive a small commission at no extra cost to you.
Are you headed to Disney World or Disneyland with young kids? Make sure you know all the Disney Ride Heights and height requirements before you go! Plus, download FREE Disney Ride Heights Printable Charts that you can you take with you to the parks.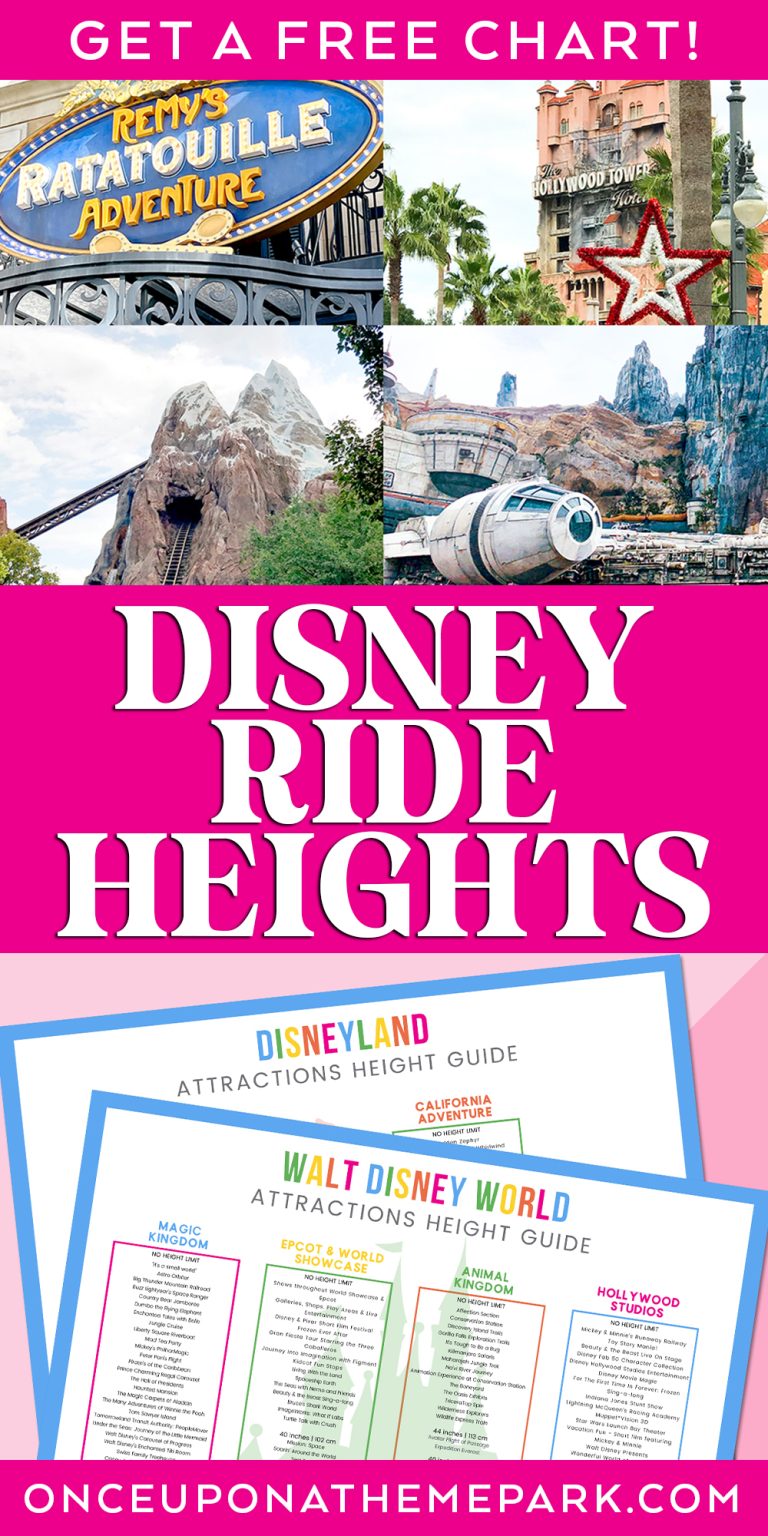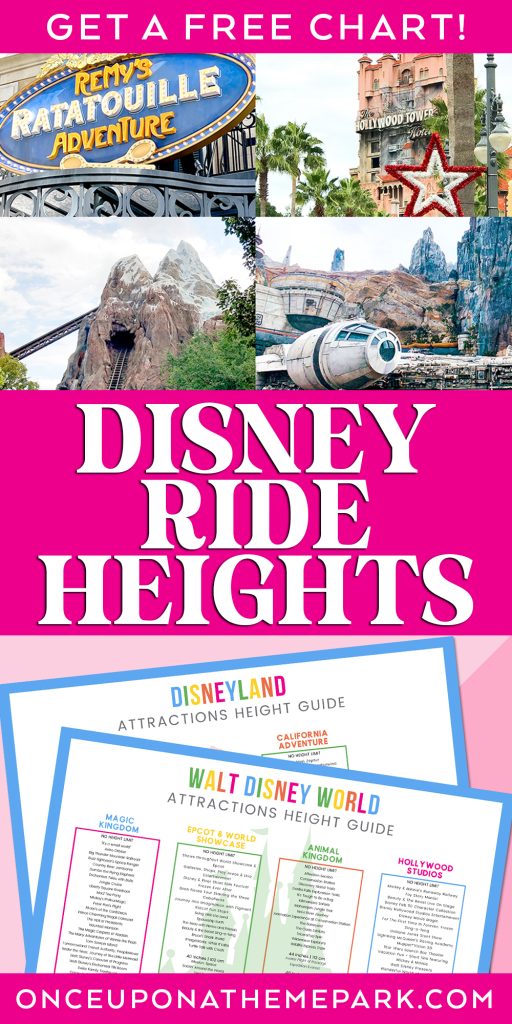 Disney Ride Heights
List Updated for 2023 to include Tron Lightcycle Run at Magic Kingdom and Guardians of the Galaxy: Cosmic Rewind at EPCOT in Disney World!
The Disney parks are some of the most popular travel destinations in the world. Besides the obvious Disney characters, rides are a huge attraction for many guests. At Walt Disney World alone, there are over 50 rides, not including the water parks! Between thrill rides, nostalgic rides, and non-ride attractions, there's something for everyone!
RELATED POST: How Big Is Walt Disney World? You Will Be Surprised!
If you are traveling to a Disney park with young kids, keep in mind the minimum height requirement for rides. Knowing the ride heights before you go will help you to plan your vacation. It will also save you from confusion at the parks.
There are a lot of Disney "experts" that will encourage you to wait until your children are older to go to Disney. I loved traveling to both Disney World and Disneyland when my kids were really young. I traveled to Disney World several times when my youngest kids were only a few months old. The first time we went to Disneyland when my kids were 3 and 4! It's just important to remember the Disney ride size restrictions.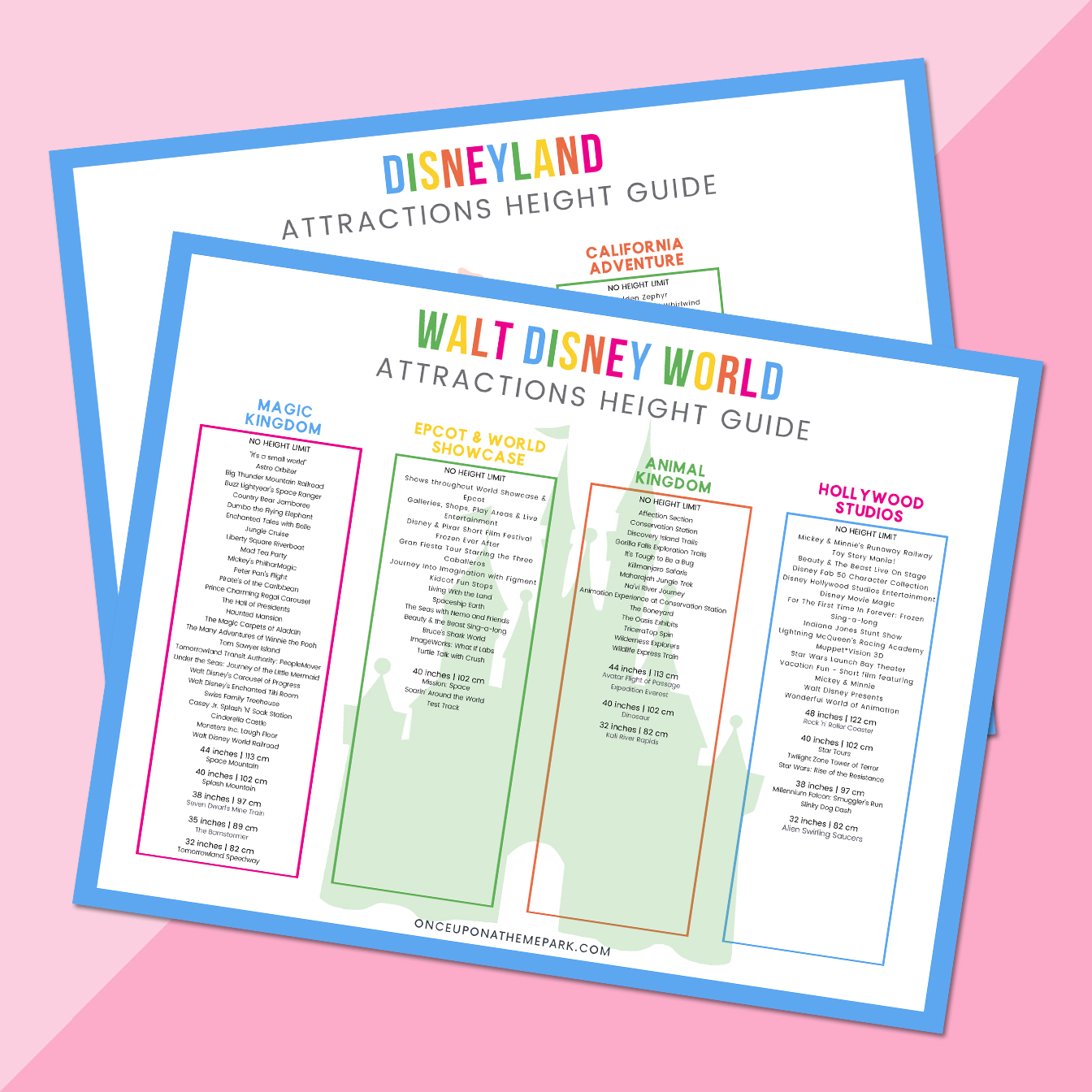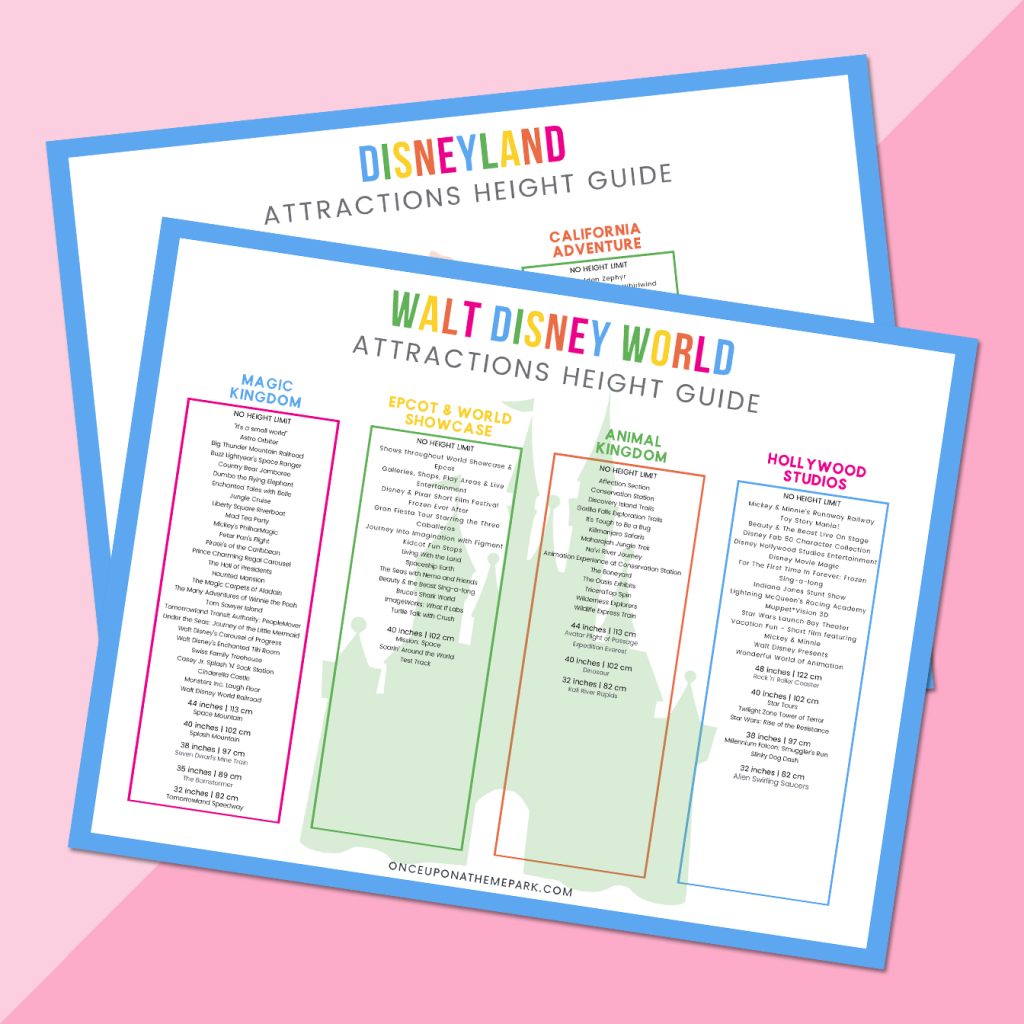 Complete List of Disney Ride Height Requirements
I am going to list the ride heights out for each of the Walt Disney World theme parks, as well as Disneyland and California Adventure. You can use the below links to jump to the section of the post with the specific park you are looking for.
At the end of the post you will find two PRINTABLE ride height charts – you can print them out for your trip! Fold one for your backpack or laminate and hang behind your stroller tag. You will have easy access to a complete guide of ride heights in the parks. And, you won't have to use your phone to find them!
Disney Rider Swap ("Rider Switch")
My biggest tip for a Disney vacation with small children is to take advantage of rider swap when available. Rider switch passes are a great way for everyone to experience the ride, and are available to parents with kids that are too short to ride.
Rider Swap (Child Swap or the Rider Switch Pass) is available for many rides at the Disney parks. If your child is too short to ride, some of your party can ride while someone waits with the child. Then you switch!
The part of the party who waited will not have to wait in the standby line. They will be able to ride using the Fastpass Line or Lightning Lane. Rider swap policies have changed over the last several months, but you are generally allowed to have up to 3 people ride using the rider swap pass.
There are rules, though (and they are subject to change). All members of the party will have to approach the rider swap cast member. They are usually near the ride entrance under an umbrella. The cast member will scan the Magic Band or ticket of the people riding second, so they know who will return.
Since late 2021 (when Lightning Lanes began), the implementation of Rider Swap has been hit or miss. We have encountered different "rules" depending on the ride and cast member. According to the official Disney guidelines: "Please note that if the person in party 2 waited alone with the child or non-riding Guest, the number of Guests who may join him or her and ride again is limited."
When riding with Individual Lightning Lane (ILL) passes, the entire family must must purchase Lightning Lane access before being granted Rider Swap. Otherwise, the first party will not be able to enter the lightning lane line. The official policy with these rides is not posted.
RELATED POST: 15+ Disney Cocktails to Try This Weekend
Are Disney Ride Heights Enforced?
In short, yes. The ride heights are posted to keep children safe. If your child appears to be too short to ride, a cast member will stop them before entering the line. They will be measured before being allowed to continue. In addition, another cast member may measure your child again before you board the ride vehicle.
Disney Height Requirements for Attractions & Rides
The good news is that majority of rides at Walt Disney World and Disneyland have no height restriction. Some of the popular thrill rides (like Rise of the Resistance, Expedition Everest, The Incredicoaster, and Rock n' Roller Coaster) have height restrictions for safety reasons.
Below are all of the rides at ALL Disney World Theme Parks, Disneyland, and California Adventure organized by ride height requirements. Make sure you download the printable chart after you browse through them!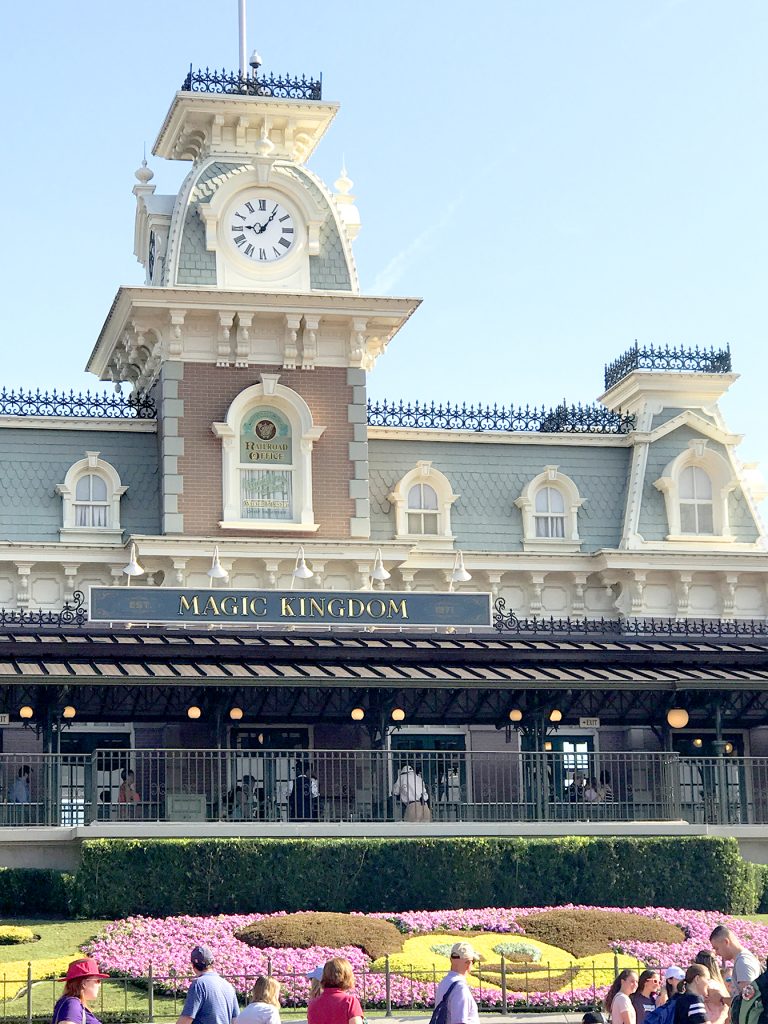 Walt Disney World Parks
Walt Disney World is home to 4 theme parks and 2 water parks that have varying ride heights. Below are all of the rides sorted by height requirement.
Magic Kingdom Height Requirements
Magic Kingdom has the most rides of all the Disney World Theme Parks, and has the most rides with no height minimum. If you are traveling with young children and can only visit one park, Magic Kingdom is definitely worth it. The whole family will love the rides at Magic Kingdom.
Any Height
Astro Orbiter
Buzz Lightyear's Space Ranger Spin
Casey Jr. Splash 'n Soak Station
Country Bear Jamboree
Dumbo the Flying Elephant
Enchanted Tales with Belle
Frontierland Shootin' Arcade
The Hall of Presidents
Haunted Mansion
It's a Small World
Jungle Cruise
Libery Square Riverboat
Mad Tea Party
The Magic Carpets of Aladdin
The Many Adventures of Winnie the Pooh
Mickey's PhilHarMagic
Monster's Inc. Laugh Floor
Peter Pan's Flight
A Pirate's Adventure – Treasure of the Seven Seas
Pirates of the Caribbean
Prince Charming Regal Carousel
Swiss Family Treehouse
Tomorrowland Transit Authority Peoplemover
Tom Sawyer Island
Under the Sea – Journey of the Little Mermaid
Walt Disney's Carousel of Progress
Walt Disney's Enchanted Tiki Room
Walt Disney World Railroad
32″ or Taller
35″ or Taller
38″ or Taller
40″ or Taller
Big Thunder Mountain Railroad
Splash Mountain
44″ or Taller
48″ or Taller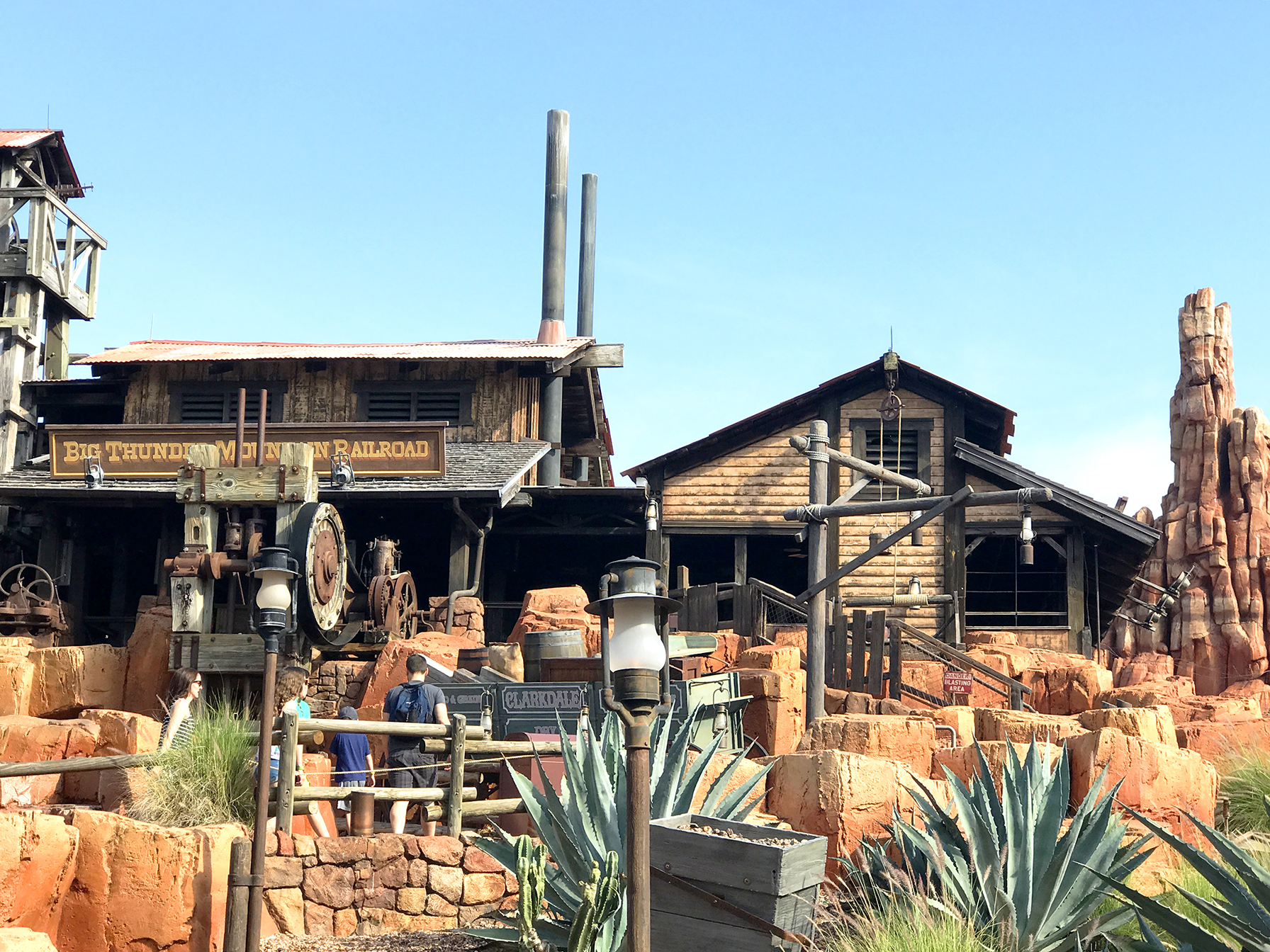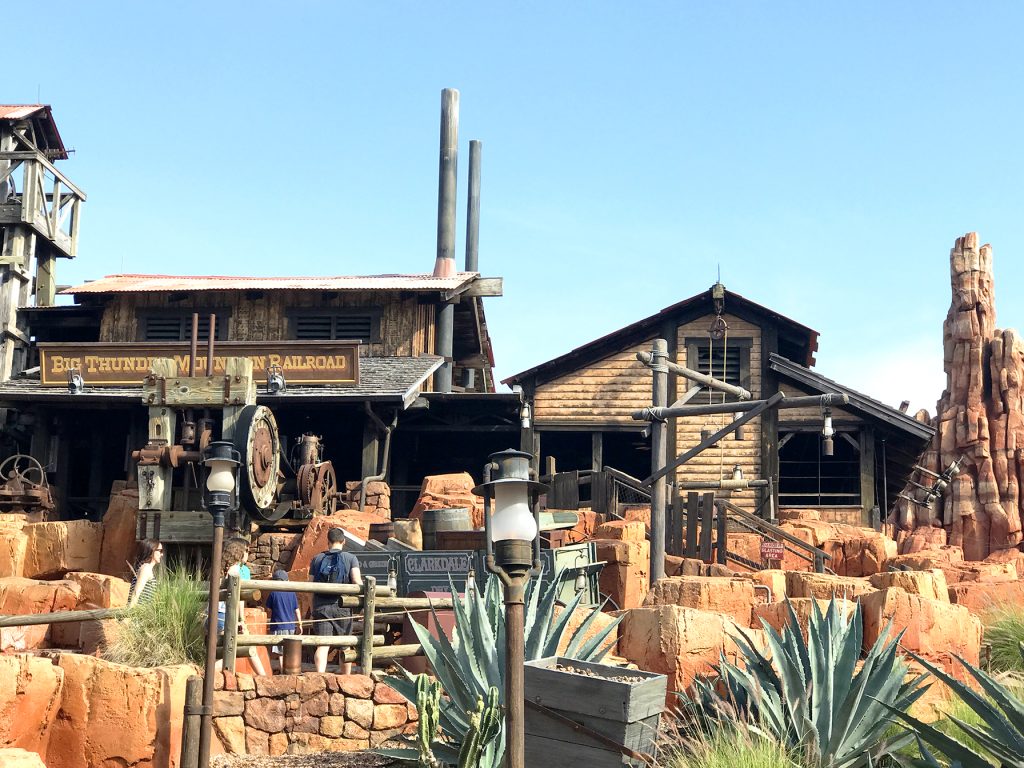 Hollywood Studios Height Requirements
Disney's Hollywood Studios is home to most of the park's thrill rides, and also the most height restrictions. It is also the park with some of the most popular rides on property! Make sure you check your child's height and consult the ride heights before traveling. You will want to take advantage of the rider switch passes and single rider lines where available. Toy Story Land is the most popular area for young children, but only one ride (Toy Story Mania) has no height minimum.
Any height
Muppet Vision 3D
Toy Story Mania
Mickey and Minnie's Runaway Railway
32″ or Taller
38″ or Taller
Millennium Falcon: Smuggler's Run
Slinky Dog Dash
40″ or Taller
Star Tours: The Adventures Continue
Star Wars: Rise of the Resistance
The Twilight Zone Tower of Terror
48″ or Taller
Rock 'n Roller Coaster Starring Aerosmith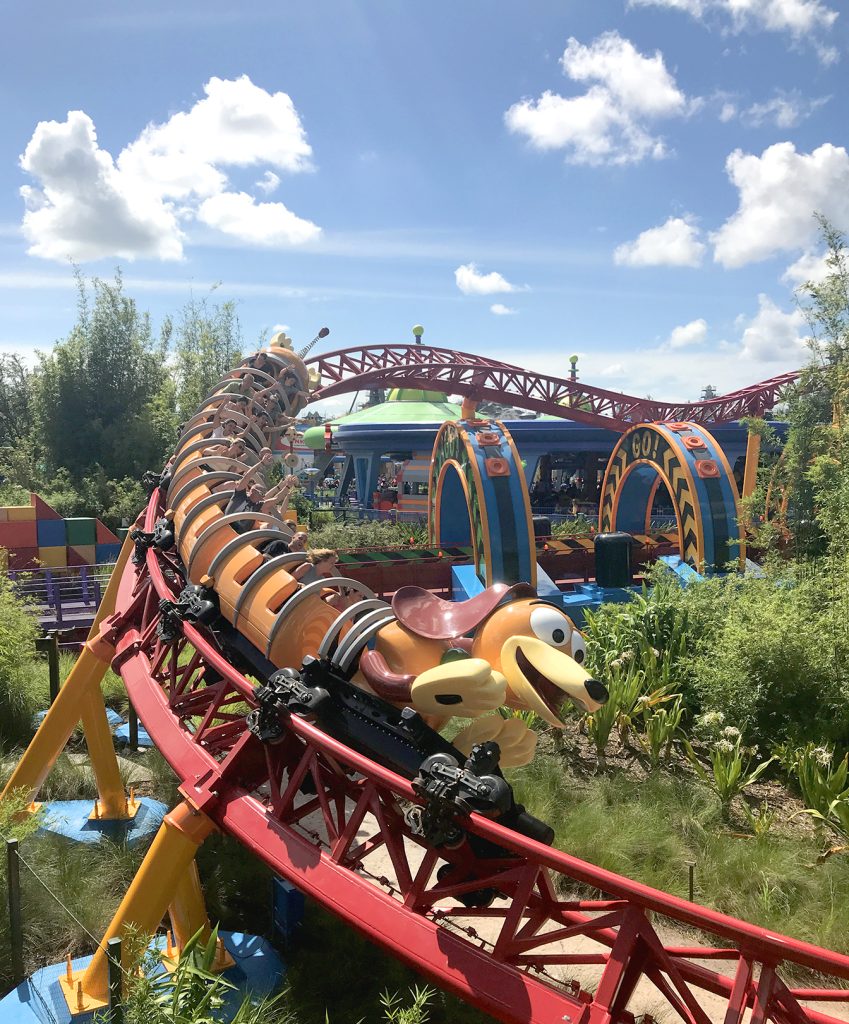 EPCOT Height Requirements
EPCOT is home to the newest ride at Disney World, Remy's Ratatouille Adventure. Plus, the new Guardians of the Galaxy Roller Coaster is opening in Summer 2022. Most rides at EPCOT have no height minimum. EPCOT is becoming more of a destination for rides!
Future World
Any Height
Advanced Training Lab
Disney & Pixar Short Film Festival
Journey Into Imagination with Figment
Living with the Land
Remy's Ratatouille Adventure
The Seas with Nemo & Friends
Spaceship Earth
Turtle Talk with Crush
40″ or Taller
Mission: Space
Soarin' Around the World
Test Track
42″ or Taller
Guardians of the Galaxy: Cosmic Rewind
World Showcase
Any Height
The American Adventure
Frozen Ever After
Gran Fiesta Tour Starring the Three Caballeros
Impressions de France
Canada Far and Wide
Reflections of China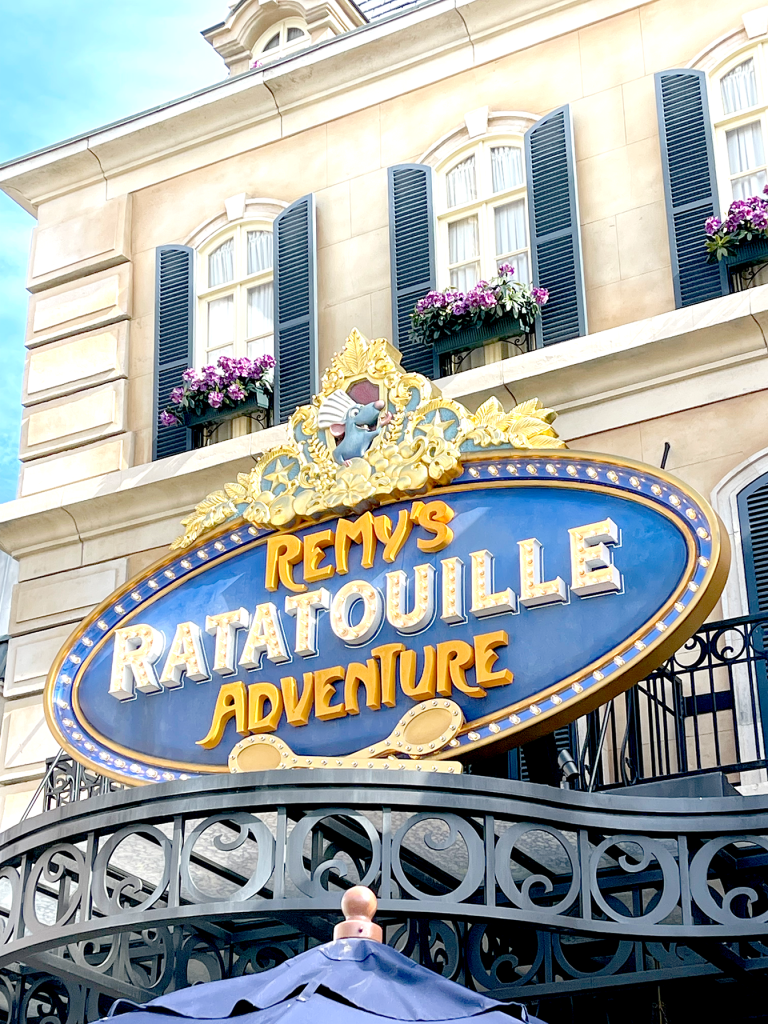 Animal Kingdom Height Requirements
Animal Kingdom has my favorite ride, Avatar Flight of Passage. We always use Rider Switch passes for my younger kids. We frequently use the single rider line for Expedition Everest because my oldest daughter does not like to ride. The single rider line is a great option when you have older kids or family members that don't want to ride.
Any Height
Affection Secton
The Boneyard
Conservation Station
Discovery Island Trails
Gorilla Falls Exploration Trail
It's Tough to Be a Bug
Kilimanjaro Safaris
Maharajah Jungle Trek
Nav'i River Journey
Tree of Life
TriceraTop Spin
Wildlife Express Train
38″ or Taller
40″ or Taller
44″ or Taller
Avatar Flight of Passage
Expedition Everest – Legend of the Forbidden Mountain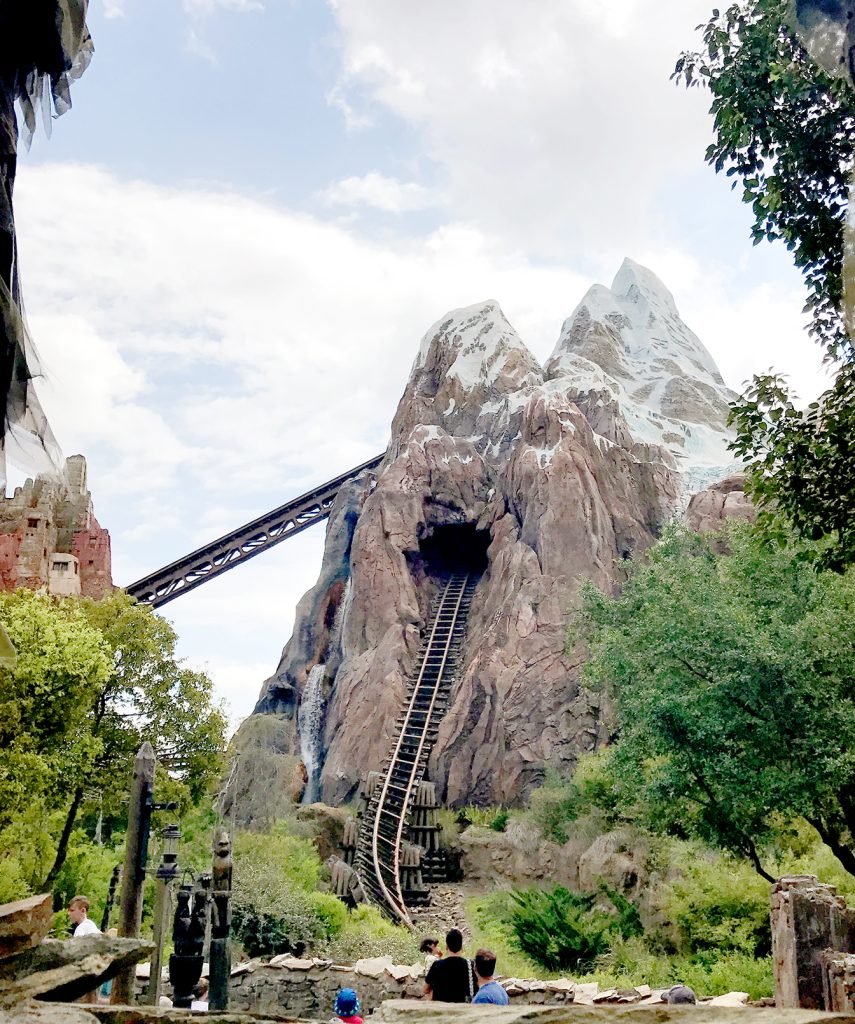 Disney's Typhoon Lagoon Water Park Height Requirements
Any Height
Castaway Creek
Gangplank Falls
Keelhaul Falls
Mayday Falls
Miss Adventure Falls
Storm Slides
Typhoon Lagoon Surf Pool
48″ or Taller
Crush 'n Gusher
Humunga Kowabunga
Ketchakiddee Creek
60″ or SHORTER
Disney's Blizzard Beach Water Park Height Requirements
Any Height
Cross Country Creek
Melt-Away Bay
Runoff Rapids
Ski Patrol Training Camp
Snow Stormers
Teamboat Springs
Toboggan Racers
32″ or Taller
48″ or Taller
Downhill Double Dipper
Slush Gusher
Summit Plummet
48″ or SHORTER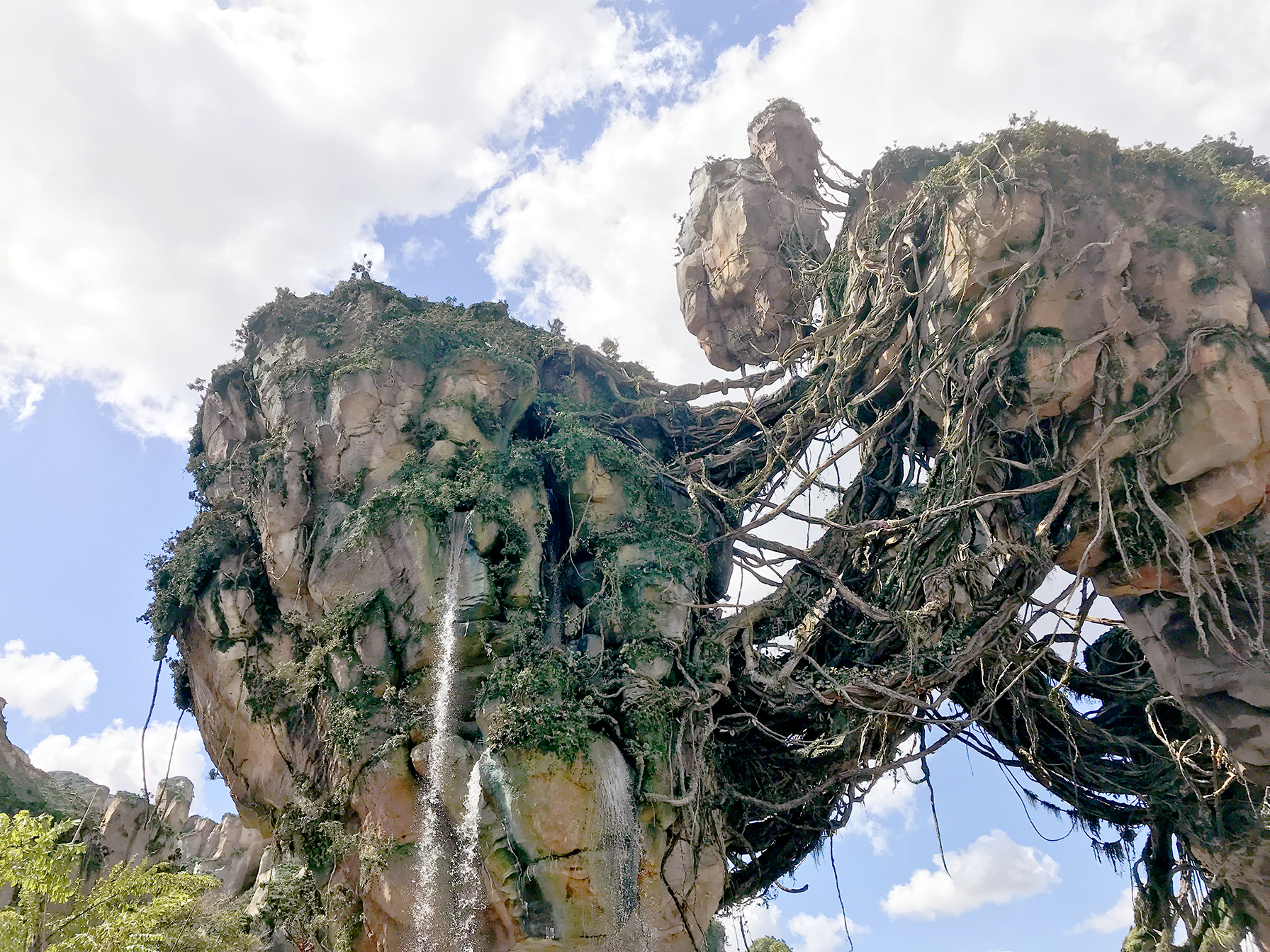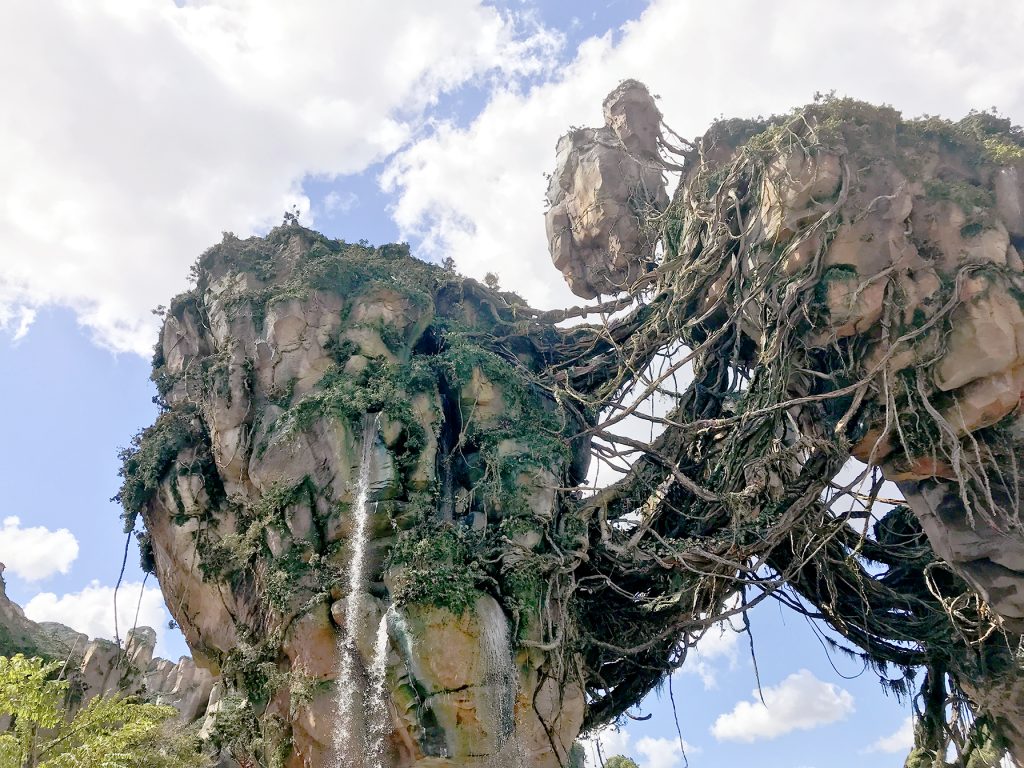 Disneyland Park Height Requirements
There are over 35 rides at Disneyland, but only 10 rides have height restrictions. As with Magic Kingdom, Disneyland is a great place to take smaller children and still be able to ride! If you need to know a Disneyland resort ride height, check out the following!
Any Height
Alice in Wonderland
Astro Orbitor
Buzz Lightyear's Astro Blasters
Casey Jr. Circus Train
Davy Crockett's Explorer Canoes
Disneyland Monorail
Disneyland Railroad
Dumbo the Flying Elephant
Finding Nemo Submarine Voyage
Haunted Mansion
It's a Small World
Jungle Cruise
King Arthur Carousel
Mad Tea Party
Main Street Vehicles
Many Adventures of Winnie the Pooh
Mark Twain Riverboat
Mr. Toad's Wild Ride
Peter Pan's Flight
Pinocchio's Daring Journey
Pirate's Lair on Tom Sawyer Island
Pirates of the Caribbean
Roger Rabbit's Car Toon Spin
Sailing Ship Columbia
Snow White's Scary Adventures
Storybook Land Canal Boats
32″ or Taller
35″ or Taller
38″ or Taller
Millennium Falcon: Smuggler's Run
40″ or Taller
Big Thunder Mountain Railroad
Space Mountain
Splash Mountain
Star Tours: The Adventures Continue
Star Wars: Rise of the Resistance
42″ or Taller
46″ or Taller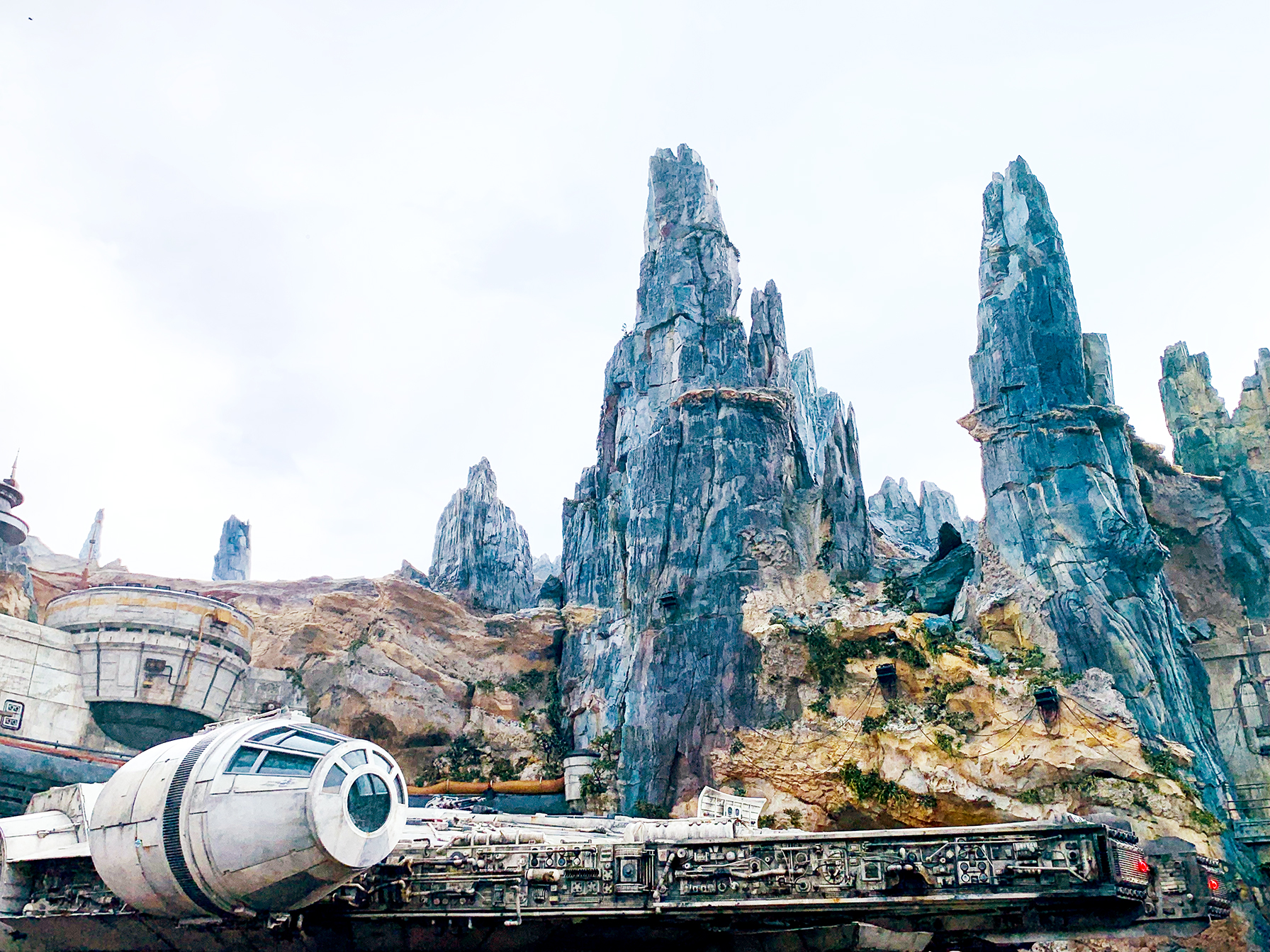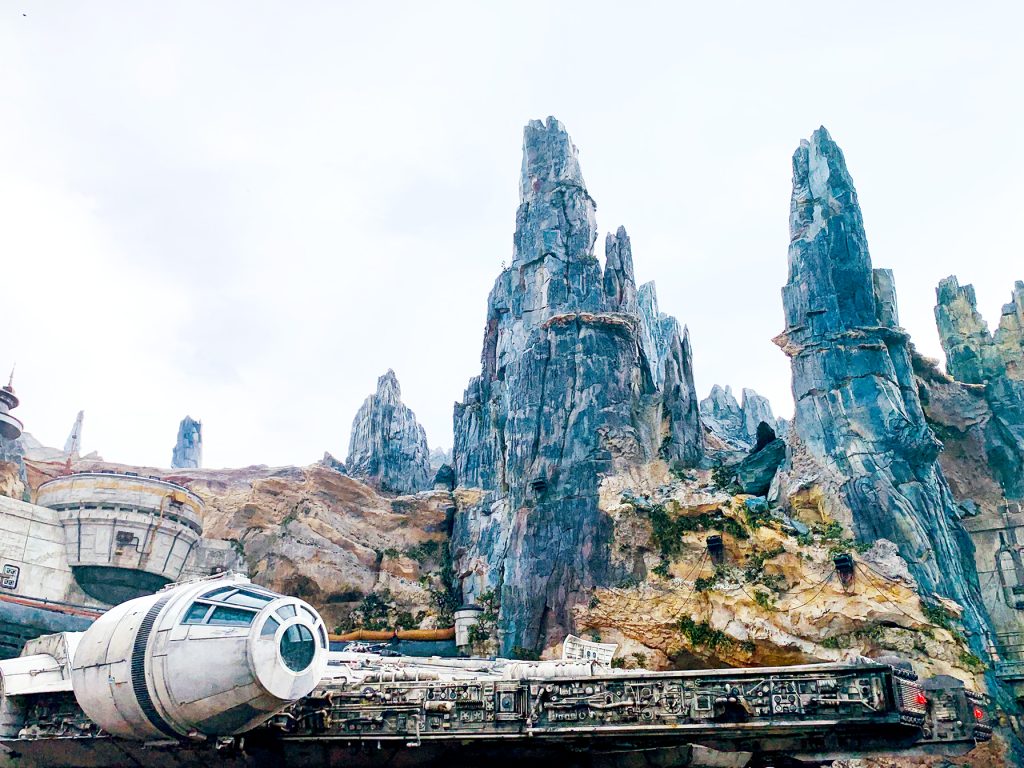 Disney's California Adventure Height Requirements
Any Height
Golden Zephyr
Inside Out Emotional Whirlwind
Jessie's Critter Carousel
The Little Mermaid – Ariel's Undersea Adventure
Monsters Inc. Mike & Sulley to the Rescue!
Pixar Pal-A-Round
Red Car Trolley
Spider-Man: Web Slingers
Toy Story Midway Mania
32″ or Taller
Luigi's Rollickin' Roadsters
Mater's Junkyard Jamboree
40″ or Taller
Guardians of the Galaxy – Mission: Breakout!
Jumpin' Jellyfish
Radiator Springs Racers
Silly Symphony Swings
Soarin' Around the World
42″ or Taller
Goofy's Sky School
Grizzly River Run
48″ or Taller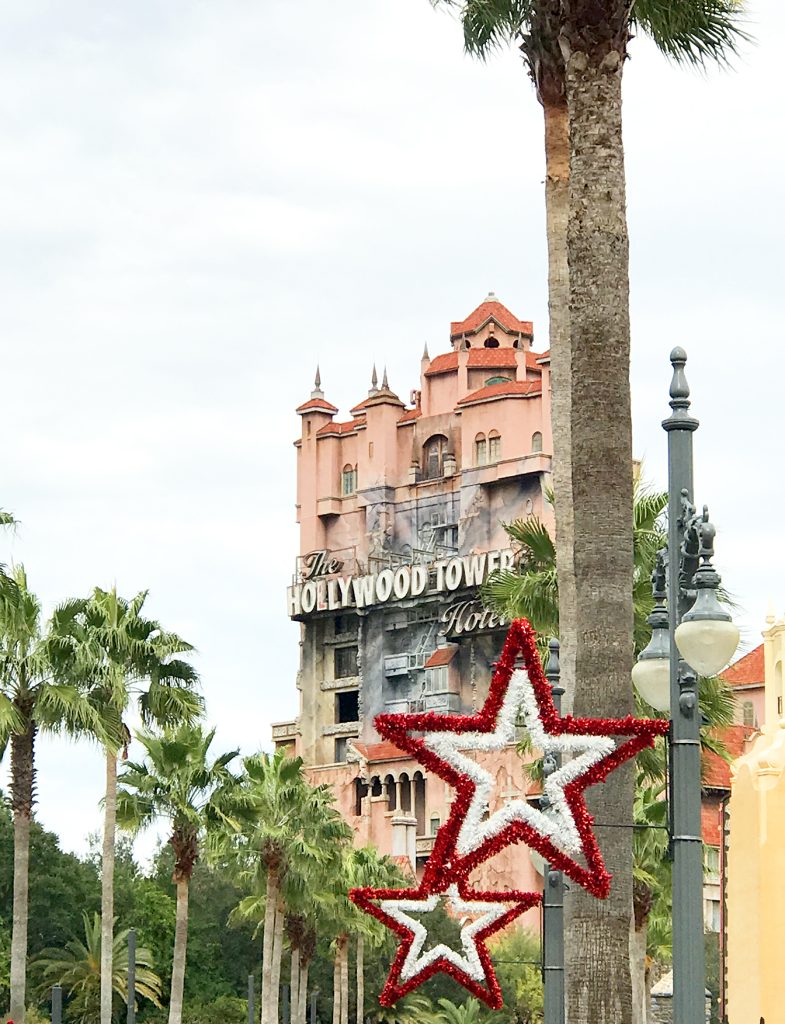 Tips for Disney Ride Height Restrictions
Please remember that minimum and maximum height restrictions are there for guest safety. I have seen many families get upset with cast members about a child not being able to ride. The ride heights are there for a REASON. Young children that are not tall enough to ride may be injured if they do not follow the guidelines.
Use rider swap when available. When my kids were babies, this was a great way for my older kids to ride while my husband or I changed diapers. Plus, the older kids got to ride once with mom and once with dad! It is also a great time time to visit favorite characters or play areas that older kids may not be interested in. The Boneyard at Animal Kingdom (Dinoland) is one of our favorites. It's a huge play area!
Try to use single rider lines when they are available. If only a couple of people in your party want to ride, and you don't need rider switch passes, it's a great option! It's usually a minimal wait to ride, but parties can be (and usually are) split up. I do not care to ride Test Track, so my older kids and husband use the single rider line. They are usually finished in 10-15 minutes. Enough time for me to shop at Creations by myself!
Download Disney Ride Heights Printable Chart
Download and print these charts for your next Disney World vacation or Disneyland vacation!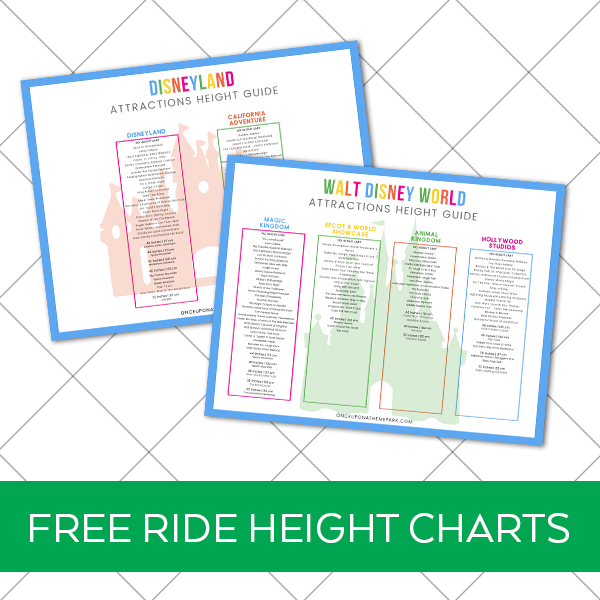 This file is DOWNLOAD #012 in my FREE DOWNLOADS LIBRARY.
Get the password below! (If you have the password, head over to the library to download the file.)
You will NOT be sent an email with the file. Free Printables available for download are for PERSONAL USE ONLY. PDF File is included.
Make sure to pin this post to your favorite Disney board on Pinterest!