Does Magic Kingdom Have Any Roller Coasters?
This post and the photos within it may contain affiliate links. As an Amazon associate I earn from qualifying purchases. If you make a purchase through one or more of the links, I may receive a small commission at no extra cost to you.
Magic Kingdom at Walt Disney World in Orlando, Florida is one of the top travel destinations in the world. Anyone that has not visited always asks, "Does Magic Kingdom Have Any Roller Coasters?" Within the addition of Tron Lightcycle in April 2023, there are several rides that offering thrills and excitement for riders of all ages. Let's take a look at all of the attractions at Magic Kingdom that will appeal to riders looking for an adrenaline rush!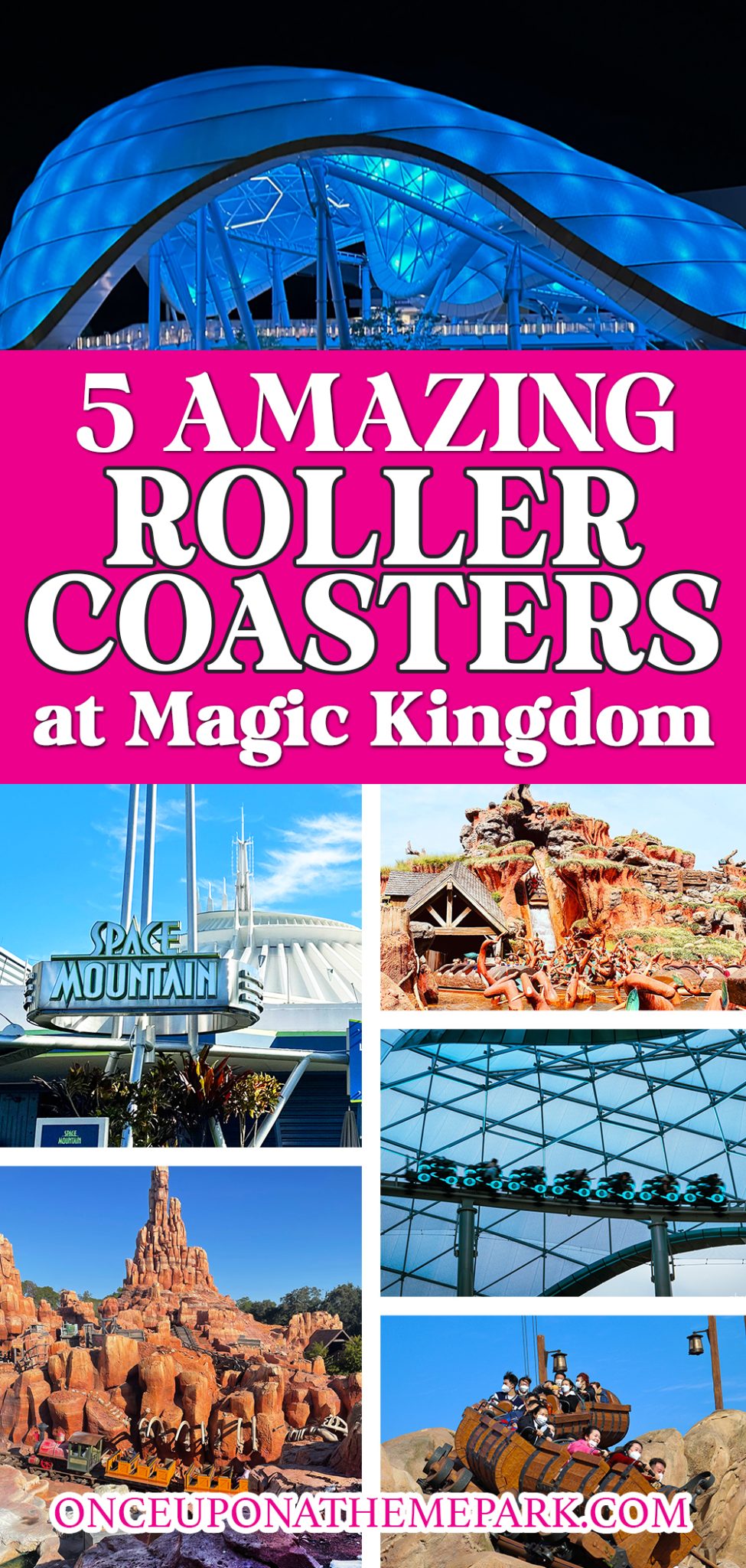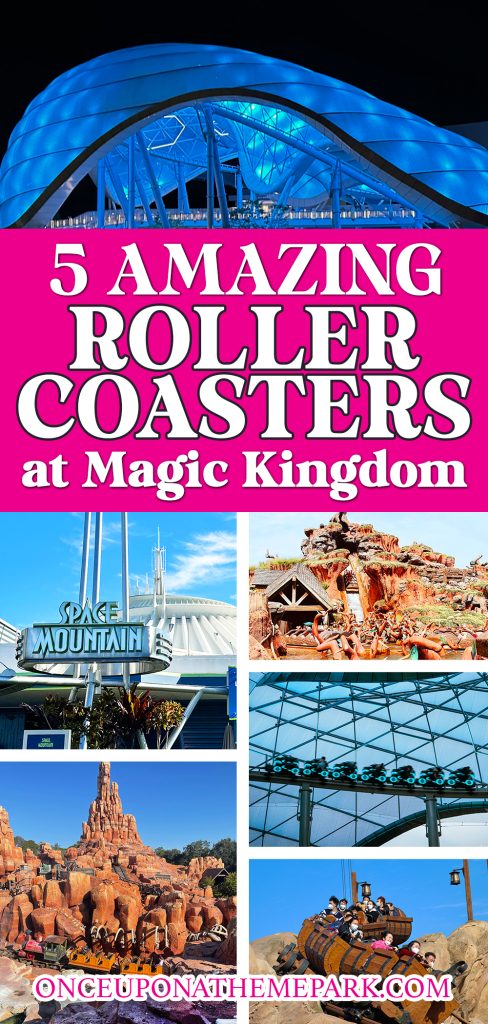 Roller Coasters at Magic Kingdom
Roller coasters have been a staple of amusement parks for generations, and even Magic Kingdom has it's fair share of roller coaster-type attractions. Even though it's known as a place for kids to enjoy, even classic Disney rides are meant to thrill older riders!
Tron Lightcycle Power Run
Let's talk about the newest ride to open at Tomorrowland in Magic Kingdom: Tron Lightcycle Power Run. It's set to launch riders in April 2023, and is open for previews as of February 2023. It is a replica of the popular ride that (until now) is exclusive to Shanghai Disneyland. It's already getting AMAZING reviews.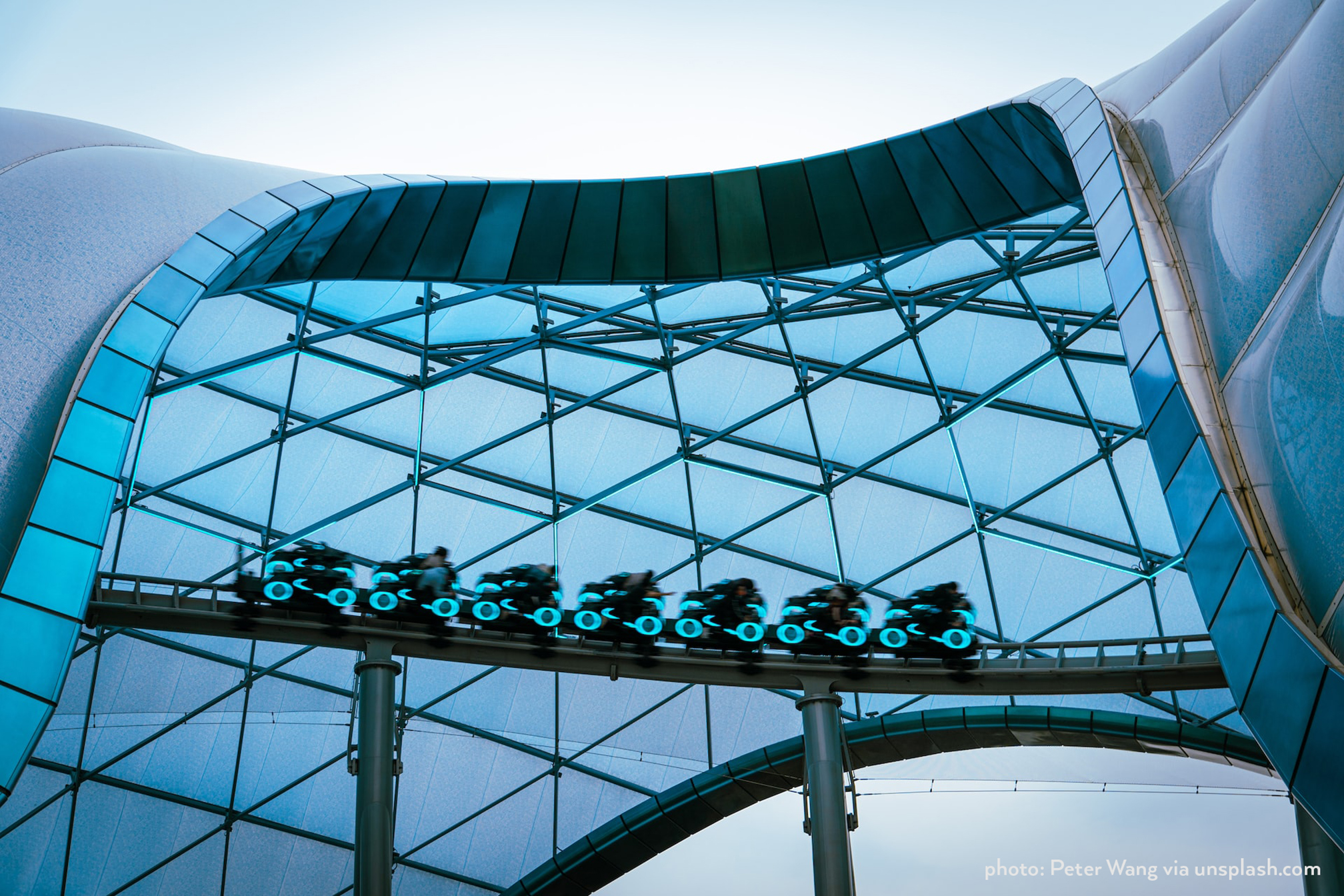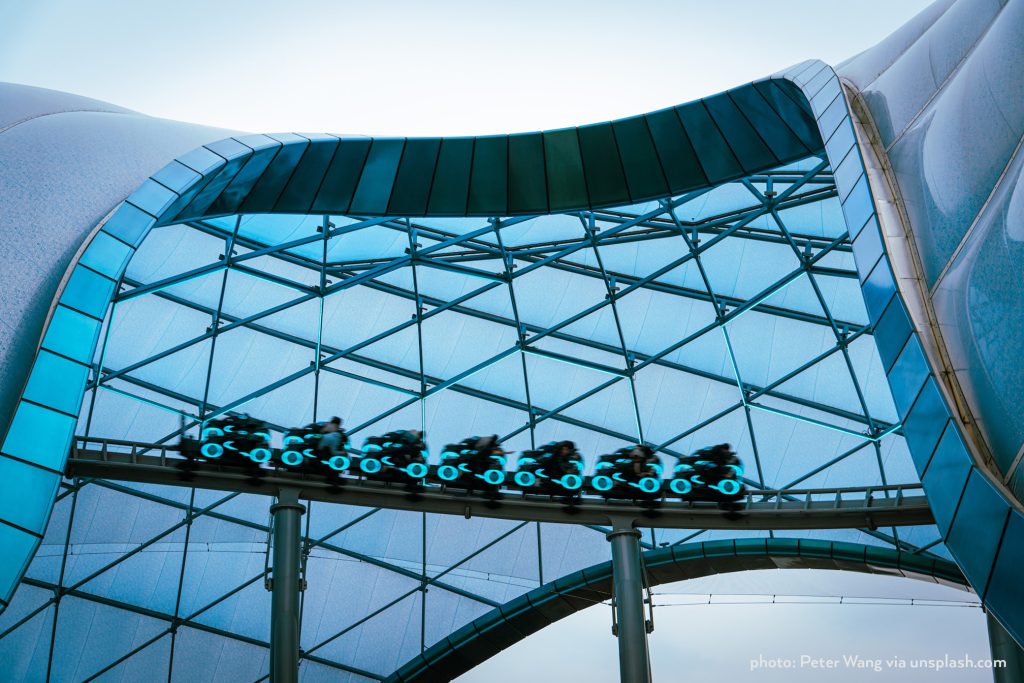 Tron Lightcycle Power Run is definitely meant to up the roller coaster game at Magic Kingdom. It's as close to a high speed roller coaster as you can get, but with a Disney twist. The ride car is designed so you feel as though you are riding a lightcycle!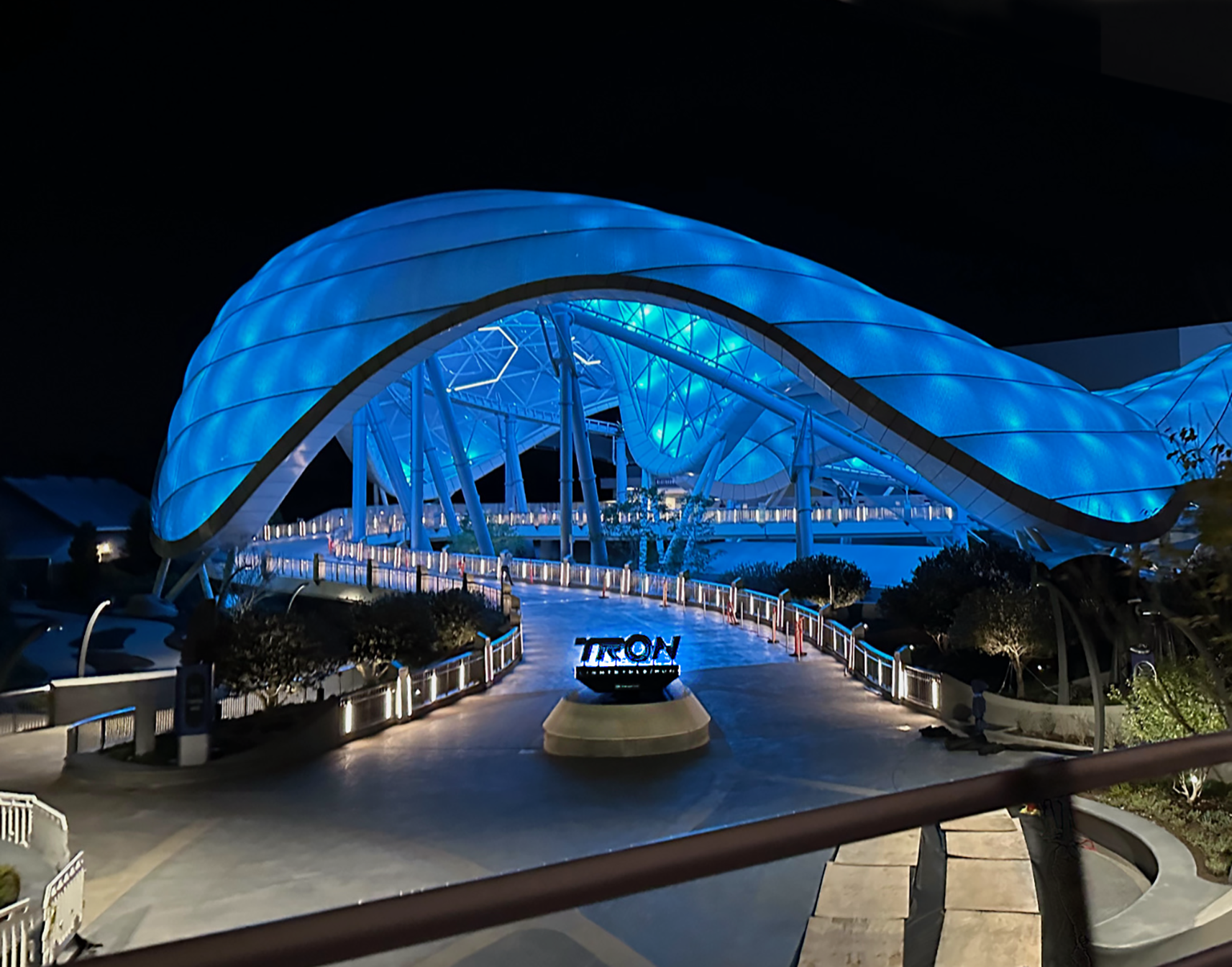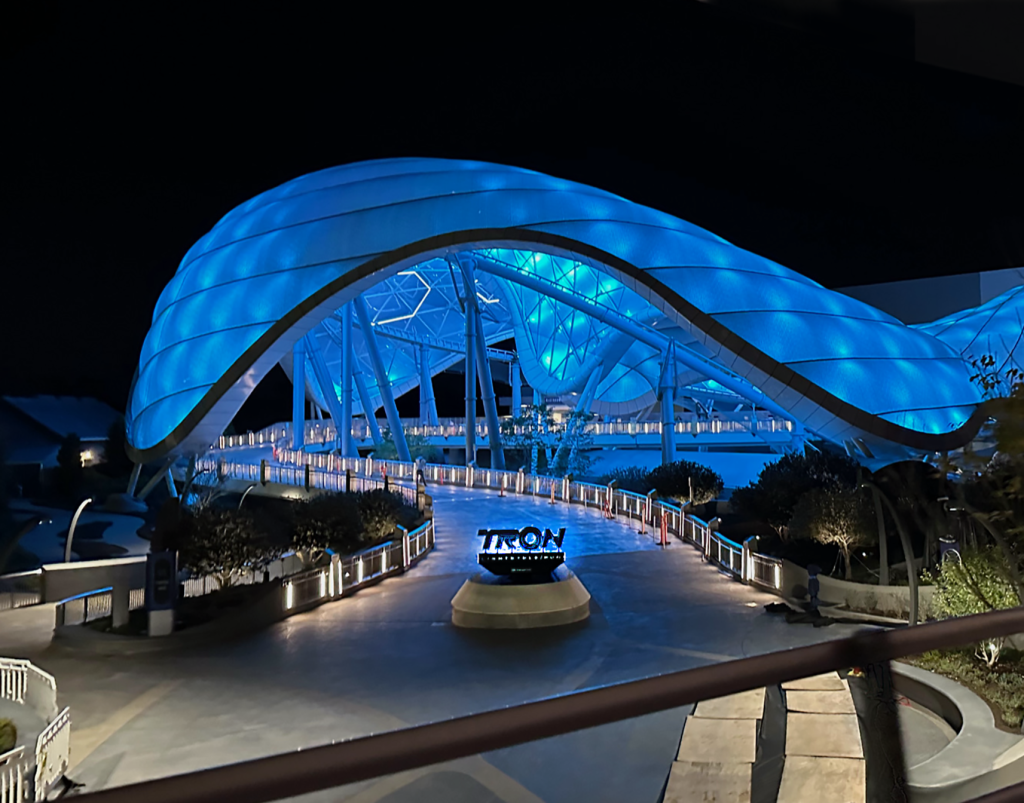 Like Rock 'n' Roller Coaster at Hollywood Studios, it has a height requirement of 48 inches, which means it will be intense enough to exclude little kids. It's the first ride at Magic Kingdom to have a higher height requirement, and is obviously geared towards older children and adults. Let's just say that I am SO excited to ride Tron!
Let's move on to the classic Disney attractions. Even as far back as opening day in 1971, Disney World had roller coasters on its mind. Despite that they aren't traditional roller coasters, they are still fun and will entertain older guests!

Space Mountain is one of the most popular attractions at Magic Kingdom Park. It's a classic ride that has been thrilling Disney World guests for decades! It is an indoor roller coaster set in a futuristic space station and takes riders on a high-speed journey through the galaxy.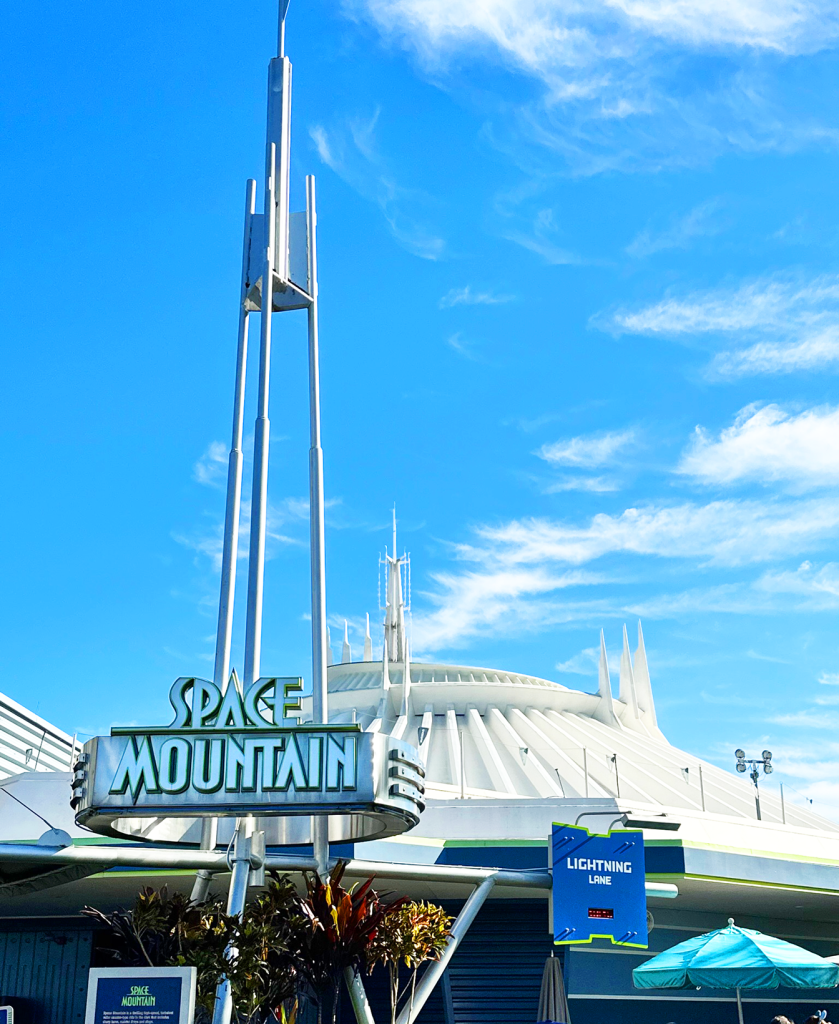 Set almost entirely in the dark, Space Mountain is known for its thrilling drops, tight turns, and intense speeds, making it a must-visit for roller coaster fans. With its unique design and the element of surprise, Space Mountain is a classic Magic Kingdom ride that has been thrilling visitors for decades.
Seven Dwarfs Mine Train is one of the newer rides to open at Magic Kingdom. It's a family-friendly roller coaster that takes riders on a journey through the mine from Snow White and the Seven Dwarfs. This ride is perfect for families with younger children, as it offers a thrilling experience that is still gentle enough for little ones. The ride features a charming soundtrack and a storyline that brings the classic tale to life.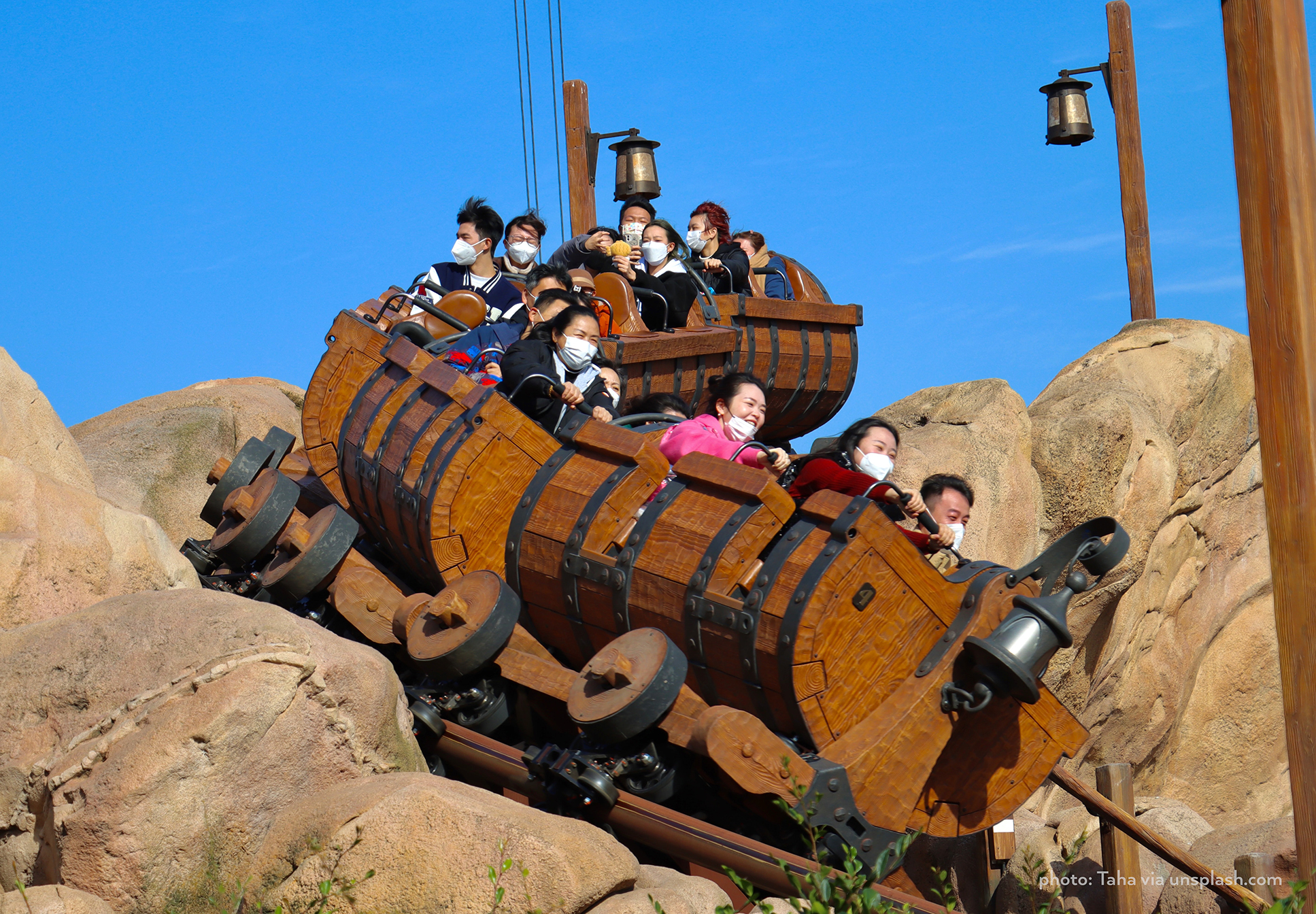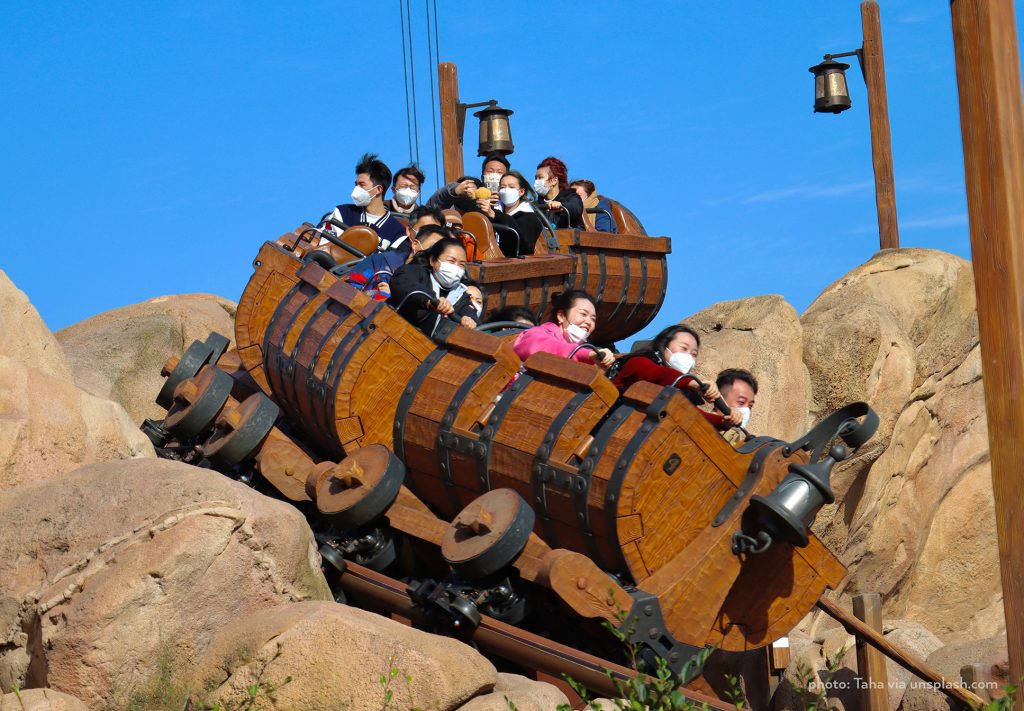 My favorite part of the ride is the diamond mine, which is designed so well. Bright colors of shining diamonds are everywhere, and the Seven Dwarfs sing "Heigh Ho" as you exit to the rest of the ride. The Mine Train is an Individual Lightning Lane ride, and also one of the most popular at Magic Kingdom due to its appeal to a large age range. If you want to skip the stand-by line at get an early Lightning Lane reservation, you'll need to schedule right at 7:00am (if you're staying at a Disney resort).

Splash Mountain is a log flume ride that takes riders on a journey through the world of Brer Rabbit and Brer Fox. Along the way, riders will experience thrilling drops and exciting twists and turns, all while enjoying a classic Disney story. The ride contains a big drop that is sure to please thrill seekers as well as get you soaking wet.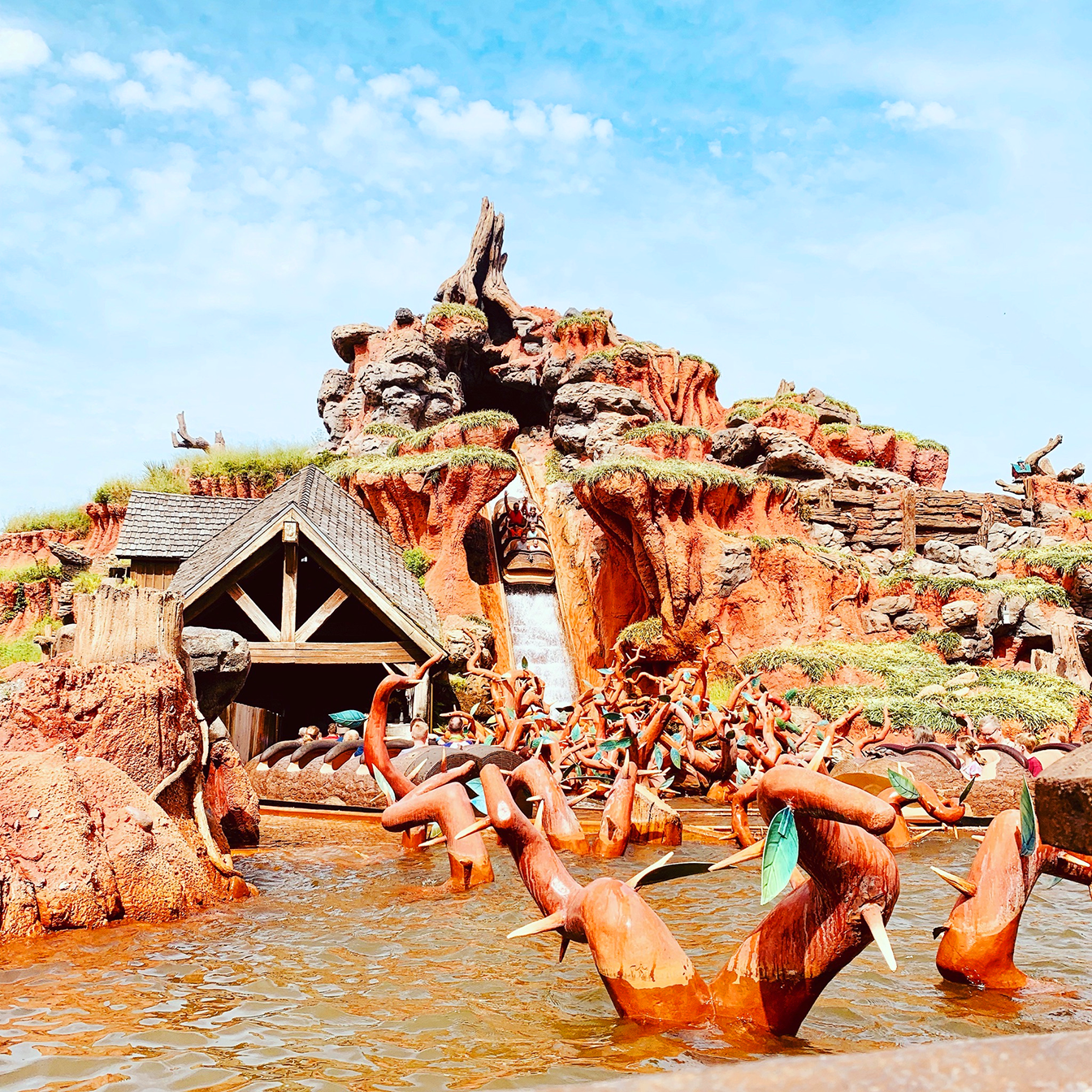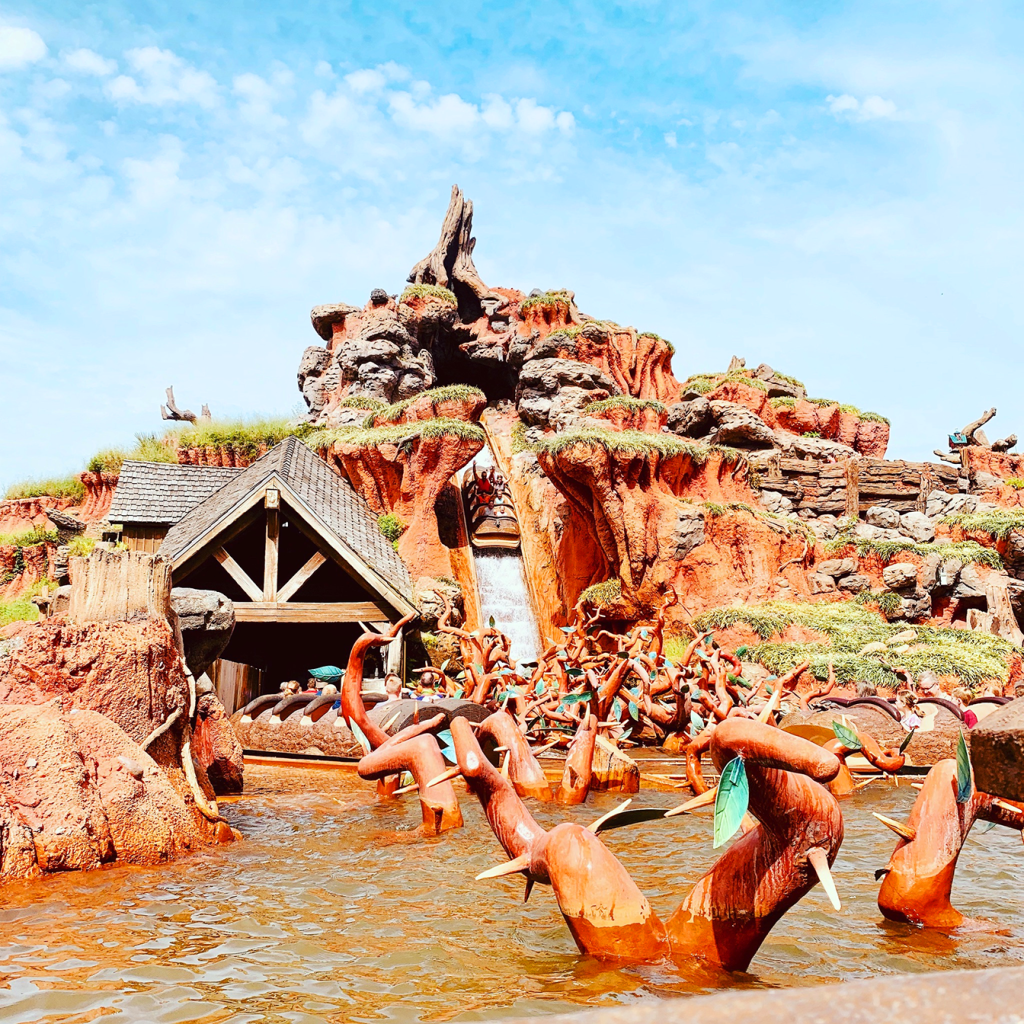 NOTE: Splash Mountain is currently closed and is being re-themed as Tiana's Bayou Adventure. Tiana is the main character of the "Princess and the Frog," and details are still being revealed. It is definitely going to be an exciting re-imagination to follow!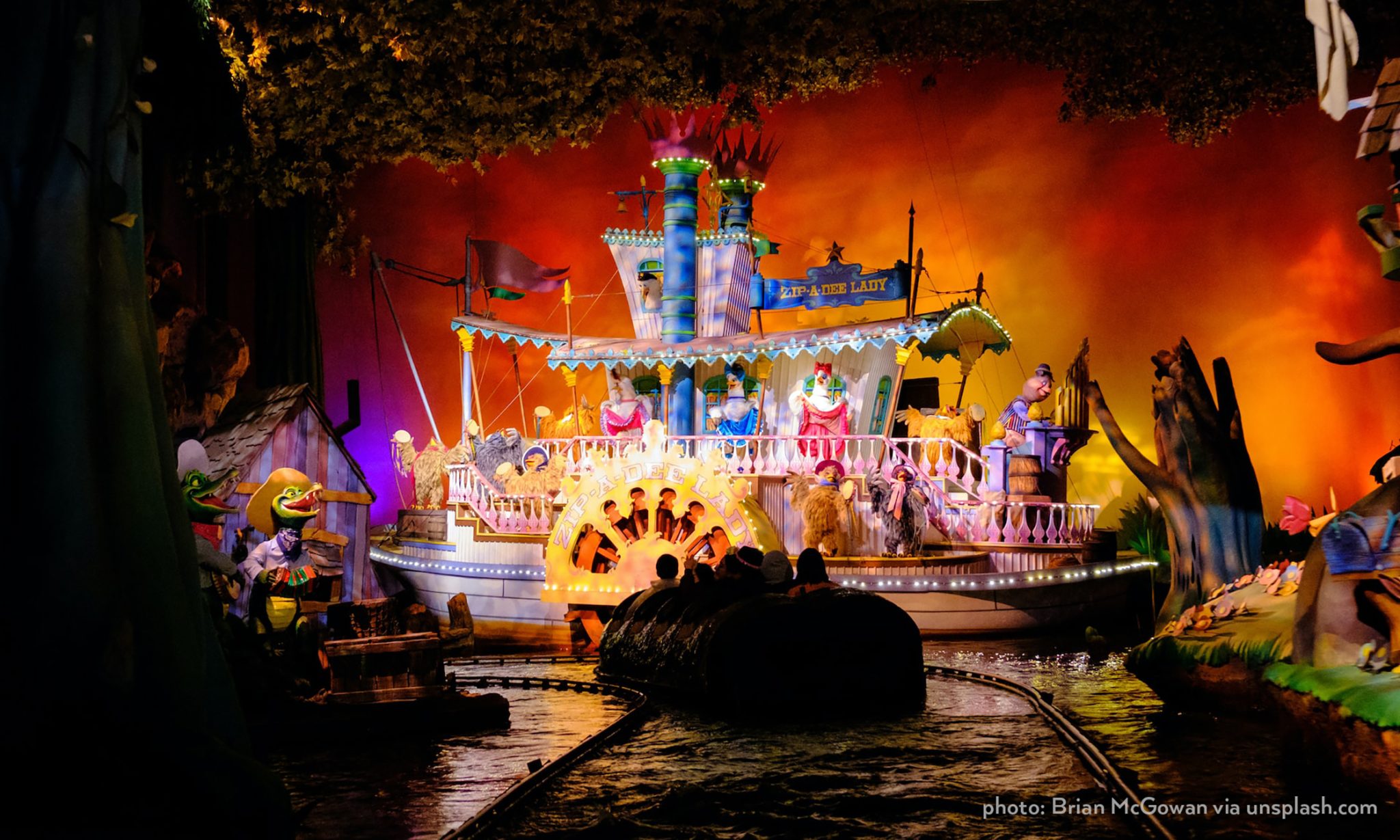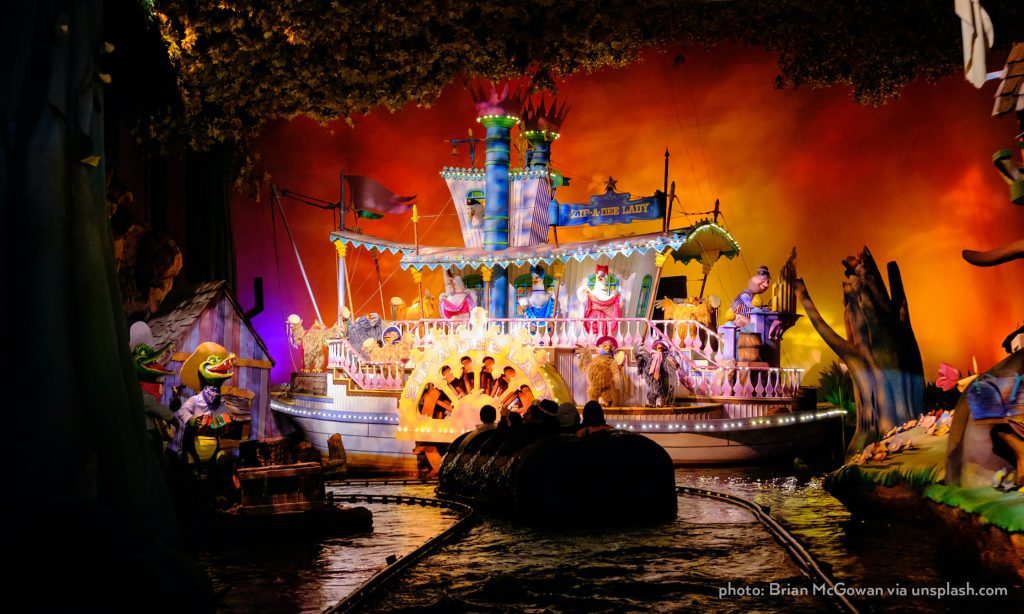 My personal favorite coaster is Big Thunder Mountain Railroad. It is an outdoor roller coaster that takes riders on a wild and wacky journey through the Old West. In fact, it's called the "wildest ride in the wilderness!" Big Thunder Mountain is such a uniquely themed ride, and the twists, turns, and drops make you feel like you are on a runaway railroad. This was the first roller coaster that my little kids were brave enough to tackle, but is fast enough to entertain my teenagers. Plus, it's classic Disney, and you can't go wrong with that!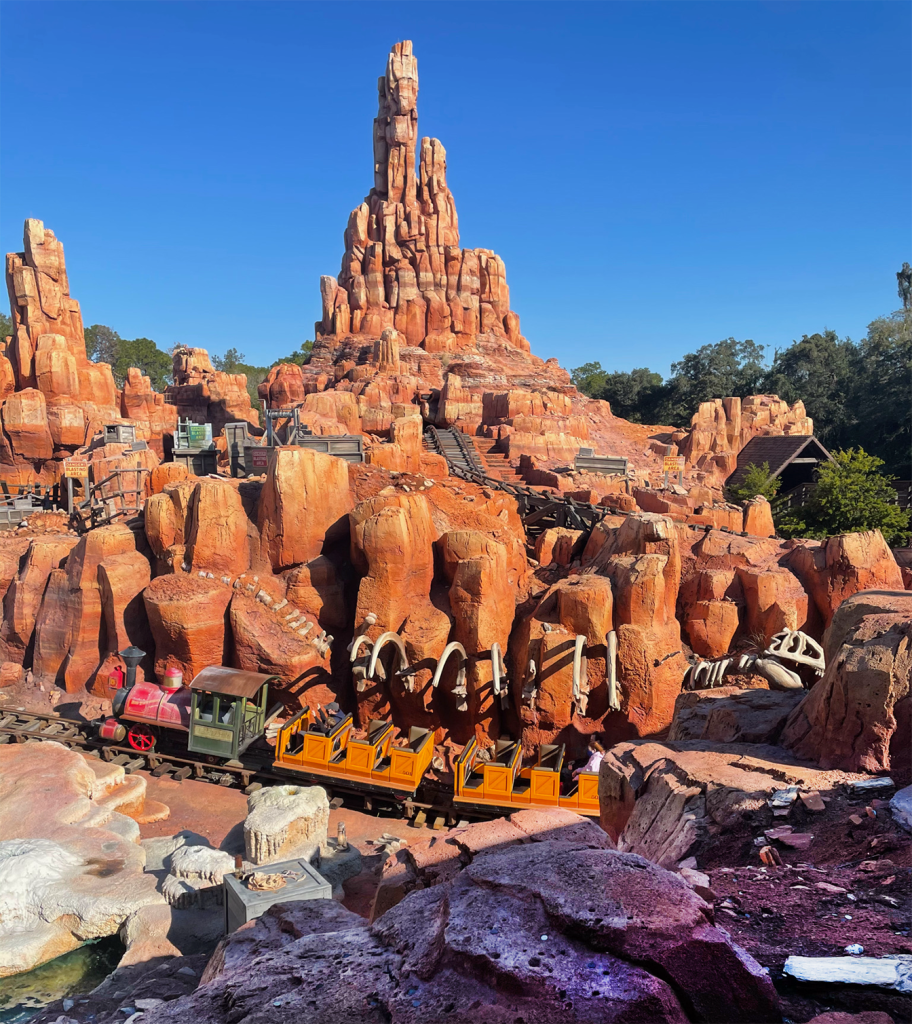 LATEST POSTS:
Make sure you pin this post to your Disney Vacation board on Pinterest!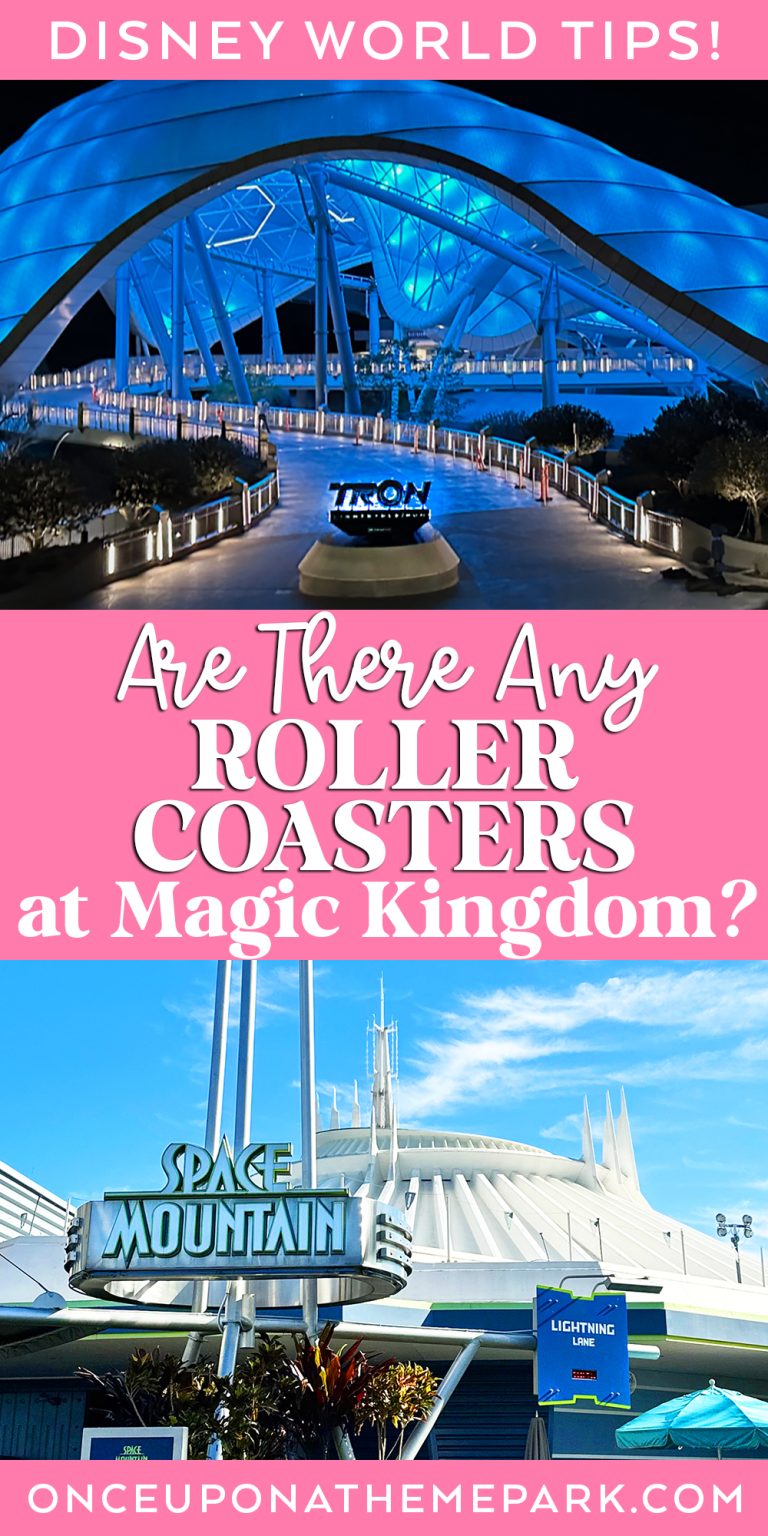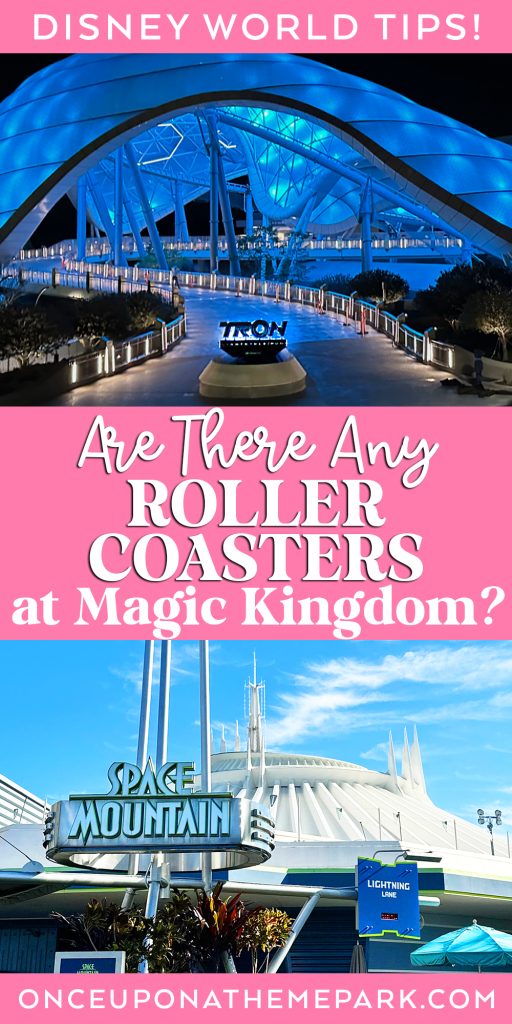 RELATED POST: 15+ Disney Cocktails that You Can Make at Home!