Thanks for subscribing! Click the button below to download the Printable Packing List from Google Drive!
Are You Planning a Disney World Trip?
Here's a SPECIAL OFFER, just for you!
If you are planning an upcoming trip to Walt Disney World, it can be hard to keep all of the details organized! You can get this popular Printable Disney World Vacation Planner (with 10 pages AND a bonus colorful cover!) from the Once Upon a Theme Park Shop – for over 60% OFF! But it's a LIMITED TIME ONLY offer! Once you close this window or the timer runs out, the deal is gone forever!
Get the Printable Walt Disney World Trip Planner
for more than 50% off!
Value: $10.00 – Your SPECIAL PRICE: $4.99! That's a savings of over 50% OFF!
What's Included in your Disney World Vacation Planner Download?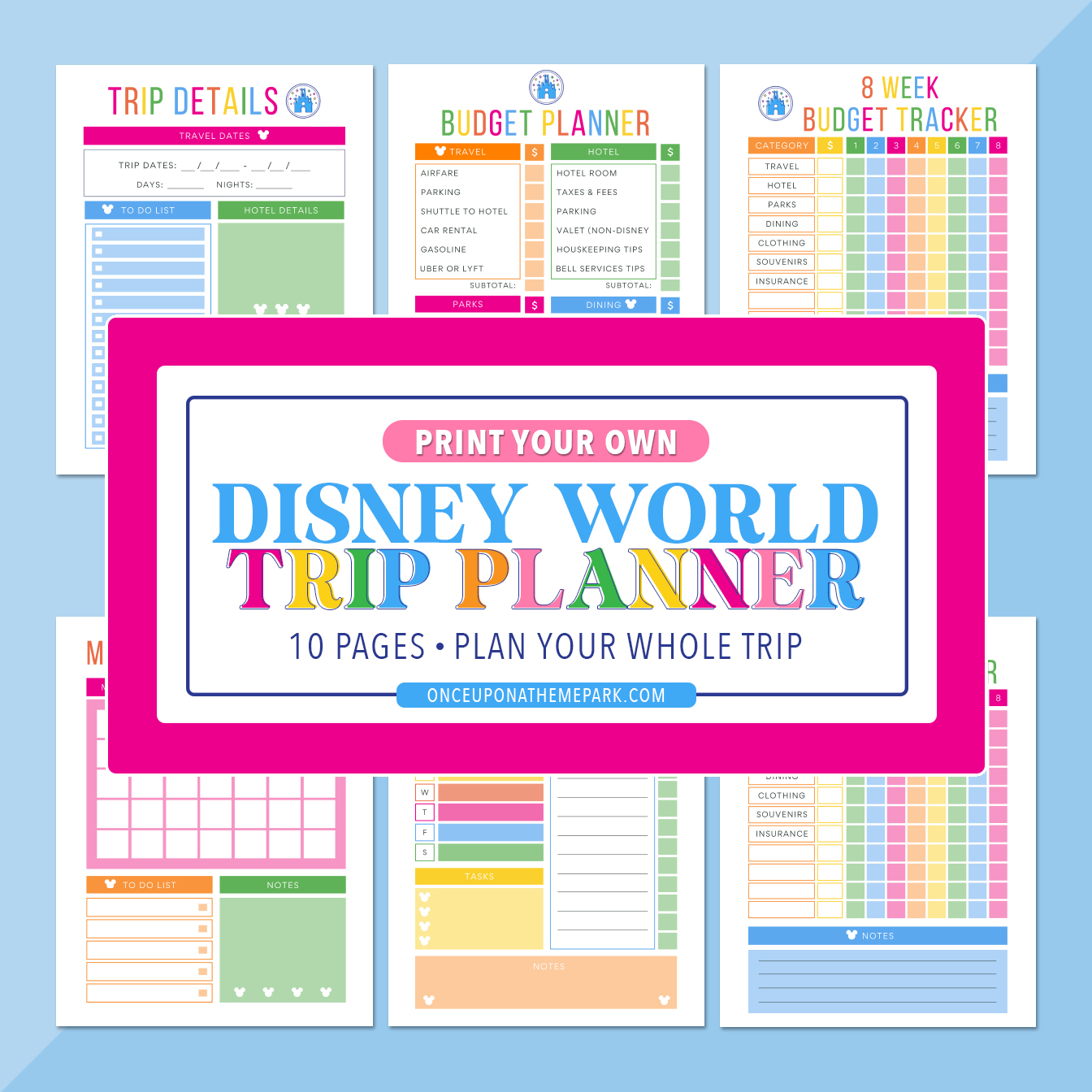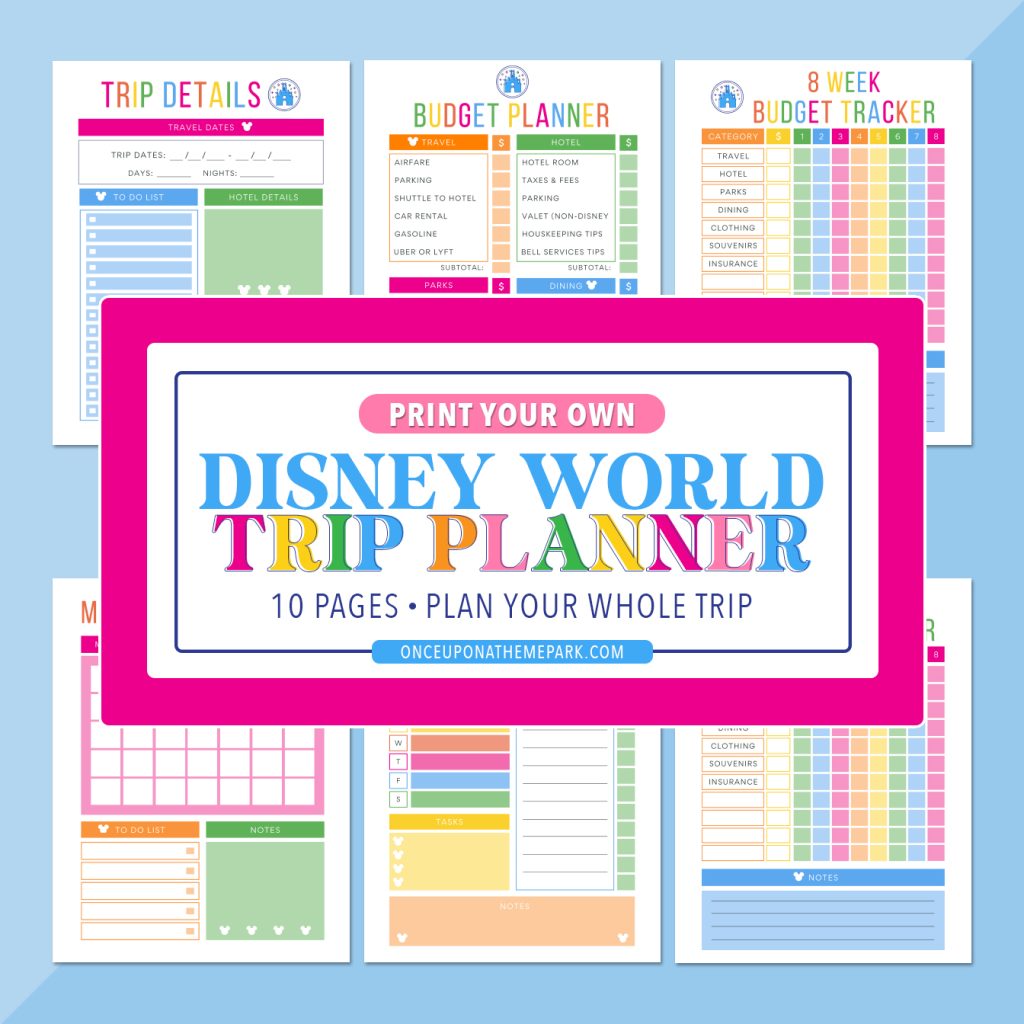 Bonus: Cover Page to Create Your Own Printable Planner
Trip Details (keep all of your hotel reservations and pre-trip planning together)
Budget Planner
8 Week Budget Tracker (start saving money NOW!)
3 Planner Views: Monthly, Weekly, and Daily
Bucket List
Park Planner (skip your phone and keep track of everything you want to do)
Daily Journal
Countdown Poster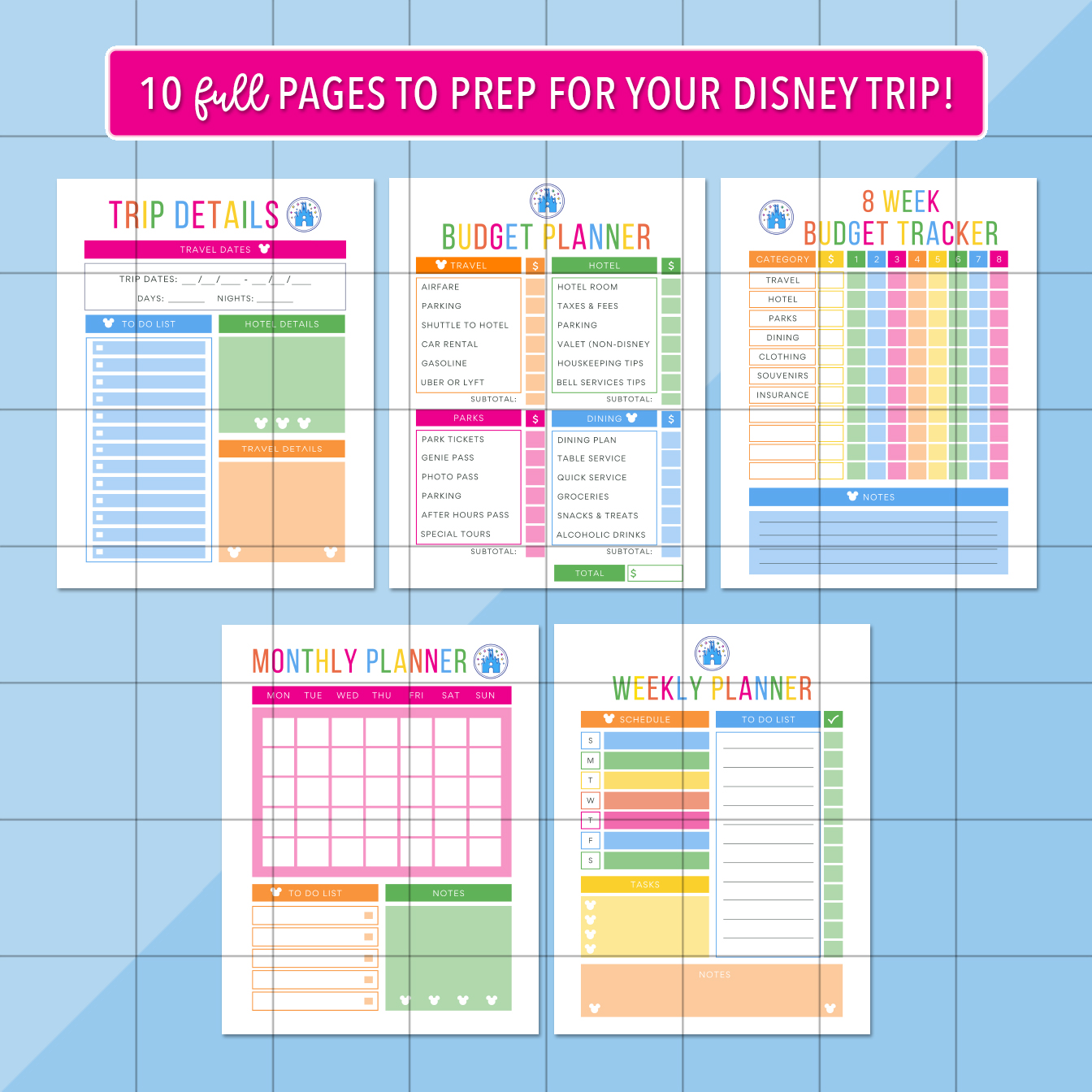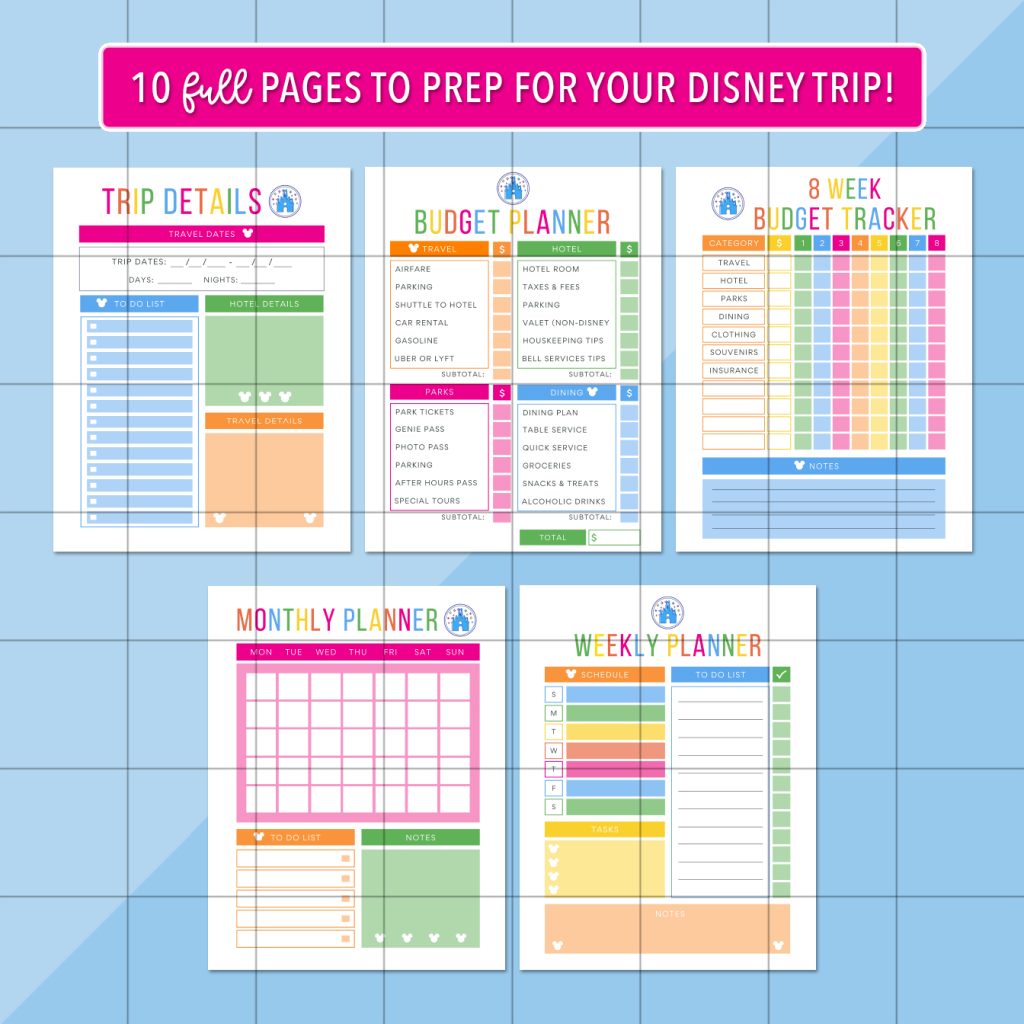 Whether this is your FIRST time to Disney World, or you're a regular visitor, this planner will help you keep track of all of the changes – AND help you to stay off of your phone!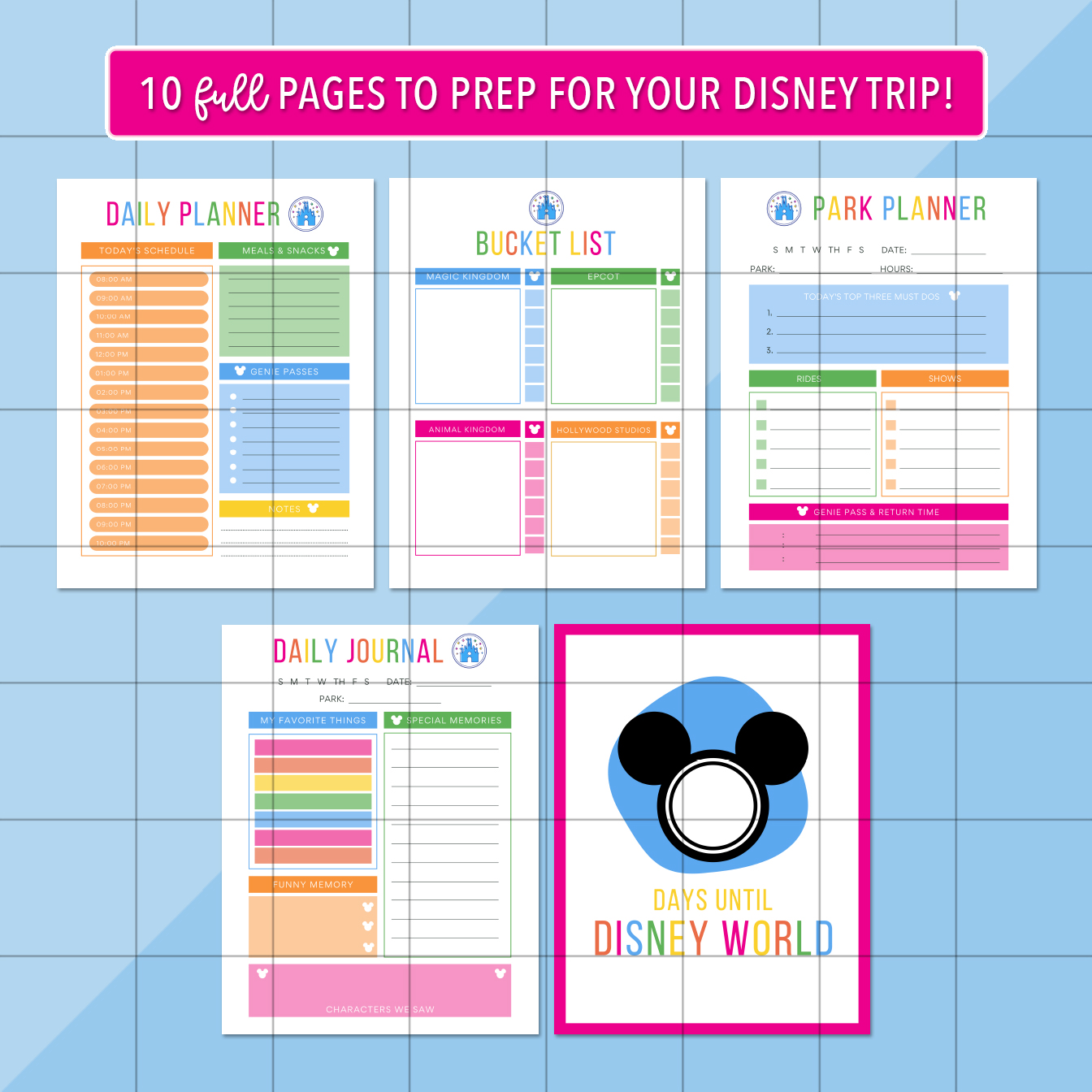 You'll NEVER see this Deal AGAIN!
This Printable Planner is NEVER this price, but this is a special offer just because you downloaded my Disney Packing List!
How It Works
IMMEDIATE ACCESS: Once you make your purchase, you can immediately download the PDF file of ALL 11 pages!
FORMAT: Your items will be downloaded as a ZIP file containing a PDF file.
LICENSE: Your bundle comes with a personal license only.
REMINDER: No printed materials will be delivered. These are digital files ONLY.